Journal Junk Unboxing October 2021: Fill Each Day with Gratitude
February 11, 2022
2022-07-25 19:03
Journal Junk Unboxing October 2021: Fill Each Day with Gratitude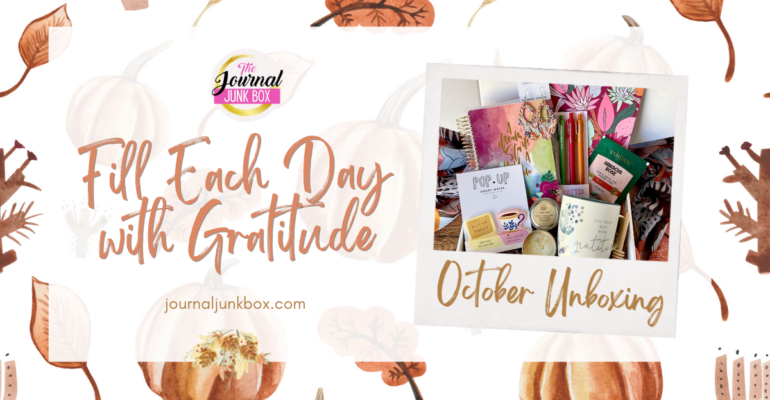 Journal Junk Unboxing October 2021: Fill Each Day with Gratitude
The month of October didn't just make our box babes feel the fall vibes, we also reminded them that gratitude doesn't have to be saved for the "big" things in life. The habit of being grateful starts with appreciating every blessing, seeing the good in the challenges we face, and recognizing that there is nothing too small for us to be thankful for.
All eyes are on the new season and our October box! It will remind you of everything you love about the fall. From motivating journals, colorful pens, and relaxation items, it has brought piles of smiles to our boxes babes. We don't want you to miss this so keep reading!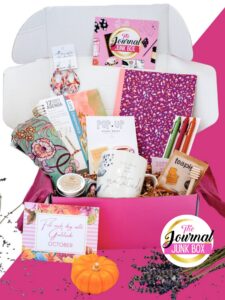 Let's take a closer look inside our October box: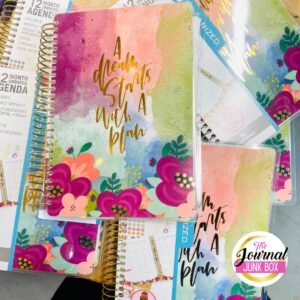 October Box's Journal is perfect for writing fall memories and making your dreams and plans into reality!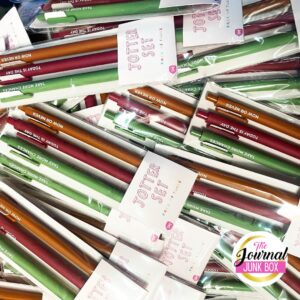 Whether you're signing official documents or doodling your life away, your thoughts will shine bright with these fall-themed jotter pens by Talking Out of Turn. (@talkingoutofturn on IG)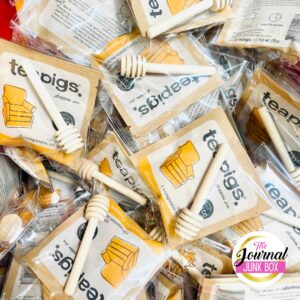 Here's October Box's free gift: Chamomile Flowers Tea by TeaPigs (@teapigs on IG) & Honey Dipper Stick to complete your relaxation time.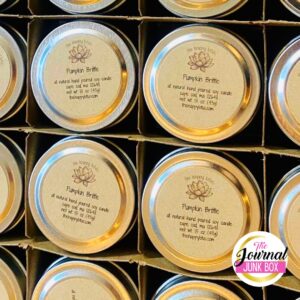 Feel the fall breeze while watching the falling leaves! Here's your perfect self-care companion: Pumpkin Brittle Natural Soy Candle by The Happy Lotus (@thehappylotuscandles on IG)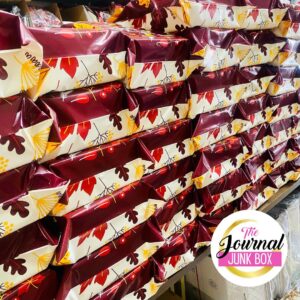 We always make it extra special not just with the items inside, but also our packaging. What's good on the inside should also show on the outside. Just like how a healthy mindset radiates positivity around us.
Want to see our box in action? Check out these amazing box reviews on YouTube! 😍
Journaling is known to be therapeutic and provides a safe space to express your thoughts and creativity. The Journal Junk Box is your monthly dose of journaling fun delivered straight to your doorstep. Each box is packed with journals, office supplies, stationery and many more fun pamper products just for you.Packed with 8-10 items: journal, pens, office supplies, and pamper products galore 😍
Don't forget to share this post so we can keep growing our community!
Loving what you see?