Journal Junk September 2021 Unboxing: I Need Space
February 4, 2022
2022-07-25 19:04
Journal Junk September 2021 Unboxing: I Need Space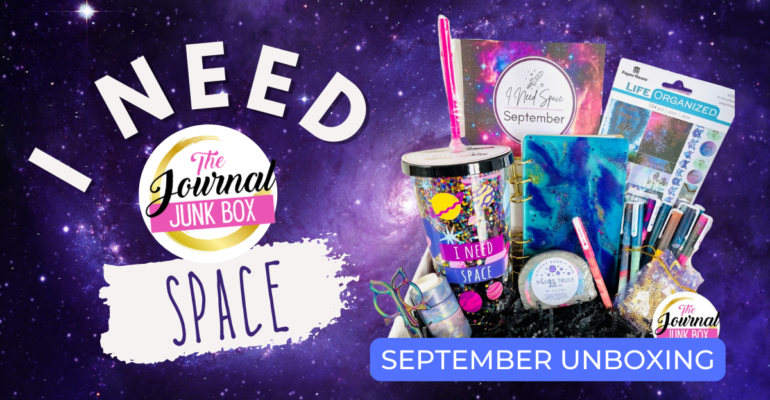 Journal Junk September 2021 Unboxing: I Need Space
We love bringing happiness to your doorsteps monthly so here's another memorable unboxing for you
!
If you love shimmering and out-of-this-world beauty, you'll be obsessed with our September 2021's galaxy-themed box!
Every journal babe's dream box! September's "I Need Space" features everything you need to get starry-eyed. From the cosmic vibes in every item in this box, it will make you feel like you're in another galaxy far, far away. You'll adore everything that was inside and we don't want you to miss this so keep reading!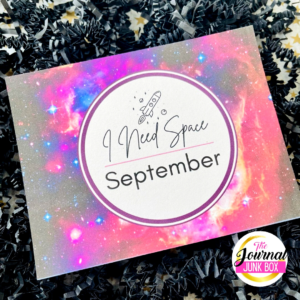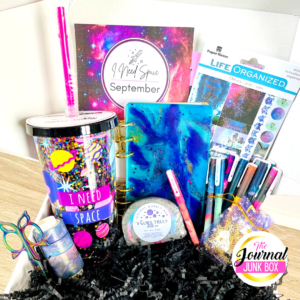 Let's take a closer look inside our September box:
The Nebula Butterfly Mini-Craft Scissors and Constellations Washi Tape Set will inspire and motivate you to turn your creative visions into tangible form.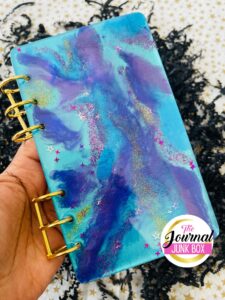 We featured this beautifully hand-made Galaxy A6 Resin Notebook by TwoPart Treasures (@TwoPartTreasures on IG)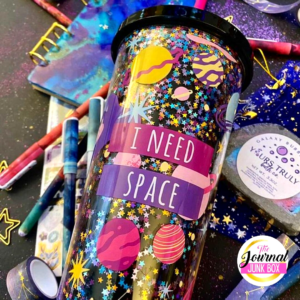 This I Need Space Tumbler with Straw by Mugsby (@mugsbymugs on IG) is stylish, practical, and ready to go with you wherever you are.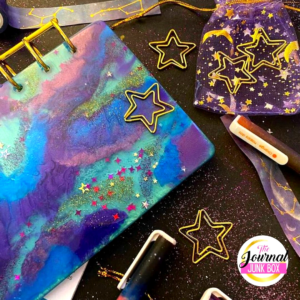 A paper clip that is as functional as it is eye-catching, the Reach for the Stars Paper Clip Set contains metallic paper clips in a gold star shape.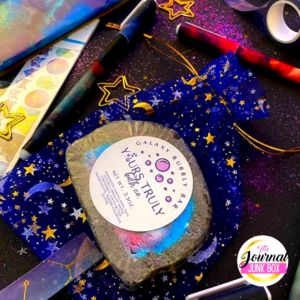 Our free gift⁠! Sink into a soothing soapy bath with the Galaxy Bubbly Bar by Yours Truly Bath Co (@yourstrulybathco on IG)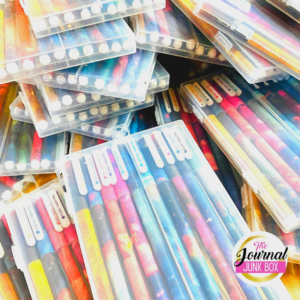 If your life is a bit dull, this Cosmos Gel Pen Set will bring you back to life. Make Bold, vibrant statements that are worth reading. ⁠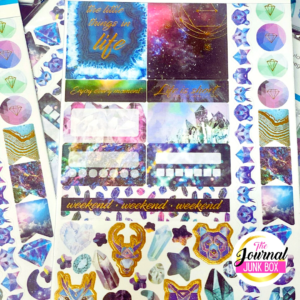 Designed to make your life easier and much more organized, the Stargazer Weekly Planner Sticker Pack by Paper House Productions (@paperhouseproductions on IG) is ideal for adding beautiful touches to your planner pages.
Want to see our box in action? Check out these amazing box reviews on YouTube! 😍
Remember that when you subscribe to Journal Junk Box, each month you'll receive a beautiful box packed with a surprise. The Journal Junk Box is the perfect subscription for journal lovers! Packed with 8-10 items: journal, pens, office supplies, and pamper products galore 😍
Don't forget to share this post so we can keep growing our community of journal lovers.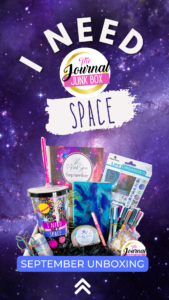 Loving what you see?