Journal Junk Unboxing August 2021: When Life Gives You Lemons
January 31, 2022
2022-07-25 19:03
Journal Junk Unboxing August 2021: When Life Gives You Lemons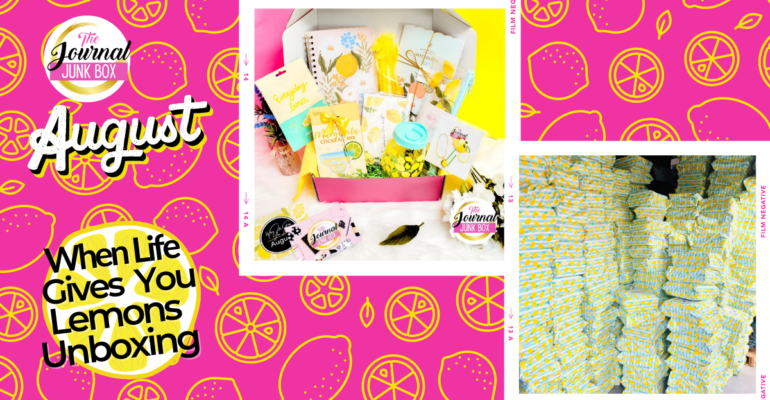 Journal Junk Unboxing August 2021: When Life Gives You Lemons
Hey journal lovers and boss babes! Here's another unboxing you'll love and adore!
Finally, we are happy to share with you our Journal Junk August "When Life Gives You Lemons" Box! This lemon-themed box was oozing yellow and fruity goodness! You'll adore everything that was inside and we don't want you to miss this so keep reading!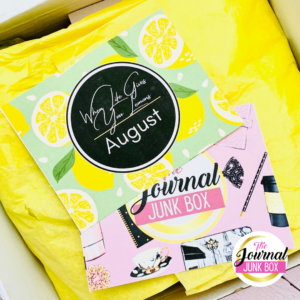 Let's take a closer look inside our August box:
Bloom where you are planted.⁠ We are featuring Notebooks from Elūm Designs (@elumdesigns)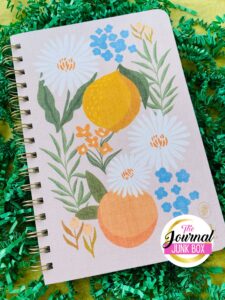 A beautiful journal perfect for your to-do list and journaling!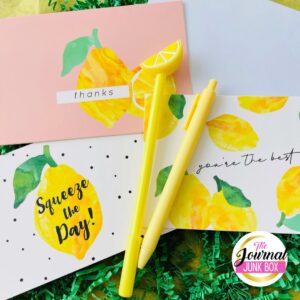 Lemon Notecard Set. The perfect way to say thank you! 
Beautiful zipper pencil pouch printed with bright lemons by Talking Out of Turn (@talkingoutofturn⁠). 3 pencils and an eraser are included inside the pouch.⁠⁠
When life gives you lemons… wear a brightening mask by FaceTory (@myfacetory⁠⁠)⁠! 🍋⁠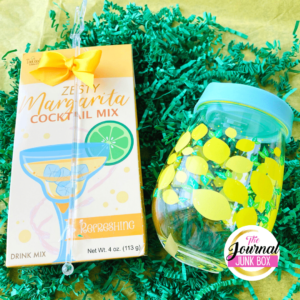 A playful gift or a delicious day-off treat for yourself!⁠ Cocktail Mix by Too Good Gourmet (@toogoodgourmet⁠). It is a great reminder to stay hydrated or the perfect pair for cocktails. 🍸⁠
Want to see our box in action? Check out these amazing box reviews on YouTube! 😍
Remember that when you subscribe to Journal Junk Box, each month you'll receive a beautiful box packed with a surprise. The Journal Junk Box is the perfect subscription for journal lovers! Packed with 8-10 items: journal, pens, office supplies, and pamper products galore 😍
Don't forget to share this post so we can keep growing our community of journal lovers.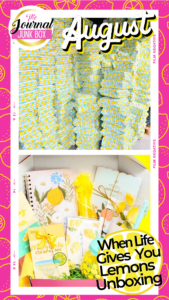 Loving what you see?