Journal Junk Unboxing March 2022: Meet Me in Paris
April 1, 2022
2022-07-25 18:51
Journal Junk Unboxing March 2022: Meet Me in Paris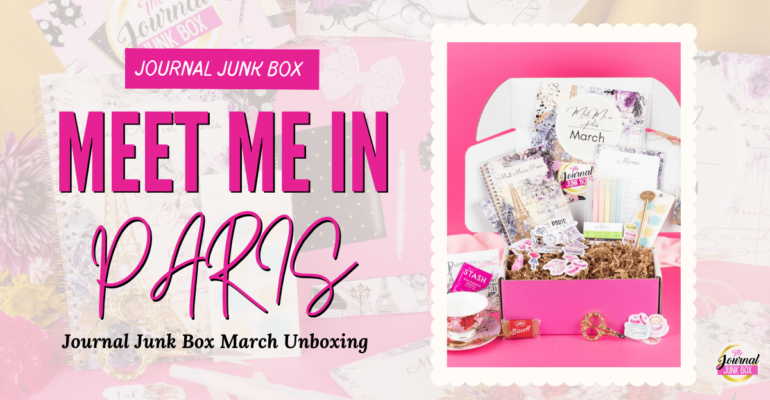 Journal Junk Unboxing March 2022: Meet Me in Paris
Close your eyes and picture yourself in Paris. The streets are filled with the sights and sounds of lively cafes, tiny boutiques, and beautifully constructed landscapes. Escape to the City of Love with the "Meet Me in Paris" box. Indulge in precious moments and discover self-love through creativity.
The March box made our box babes feel as though they were in Paris with items that feel like a romantic getaway.
It is rafted to express the ambiance of Paris and the dreamy feeling it gives you when you visit the city of love. We don't want you to miss this so keep reading!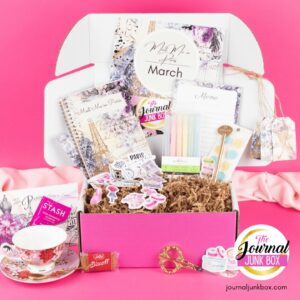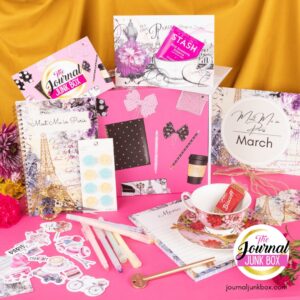 Let's take a look at some of what was inside our March box: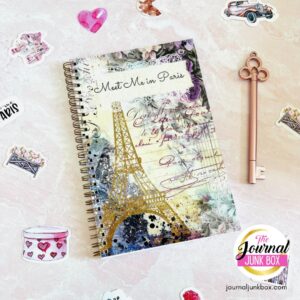 Your vacation awaits, so pick up Meet Me in Paris Journal and open your door to wonder. The journal for dreamers and doers—for journalers and sketchers, poets and painters, writers and travelers. Carry it with you wherever you go to record all that you see, smell, hear, taste, and touch.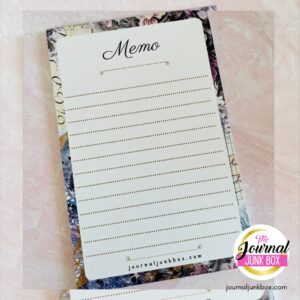 Perfect for taking notes during a date, meeting new people, and expressing your feelings. This Parisian Memopads by Journal Junk Box keeps you focused and on track for the day.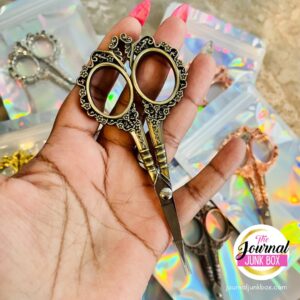 This charming Vintage Mini Scissors is great for quilting, crafts, and more.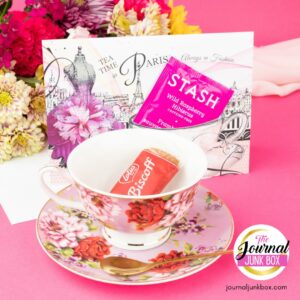 The beautiful teacup set is perfect with every card that comes with the gift of a delightful cup of tea. 
Have you seen our Journal Junk Sak March 2022: Meet Me in Paris?
If you aren't ready to commit to our boxes, the Sak is a much smaller bite-sized subscription with Journal, Pen, mystery item, and a freebie! 🎁⁠
Want to see our box in action? Check out these amazing box reviews on YouTube! 😍
Journaling is known to be therapeutic and provides a safe space to express your thoughts and creativity. The Journal Junk Box is your monthly dose of journaling fun delivered straight to your doorstep. Each box is packed with journals, office supplies, stationery and many more fun pamper products just for you. Our box is packed with 8-10 items: journal, pens, office supplies, and pamper products galore 😍
Don't forget to share this post and pin the image below so we can keep growing our community!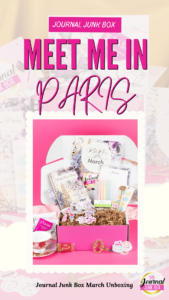 Loving what you see?