Journal Junk Unboxing February 2022: Love is Love
March 25, 2022
2022-07-25 18:52
Journal Junk Unboxing February 2022: Love is Love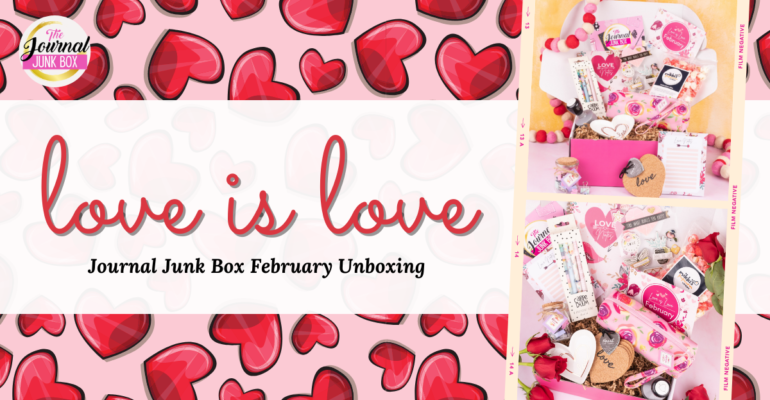 Journal Junk Unboxing February 2022: Love is Love
Love is love and it's a beautiful thing. Love yourself and learn to love others. February is a perfect time to journal your heart out and express your deepest thoughts and feelings.
The February Box "Love is Love" was filled to the brim with self-loving items that help you pamper yourself from the inside and out.
A great box to celebrate love in all forms., we don't want you to miss this so keep reading!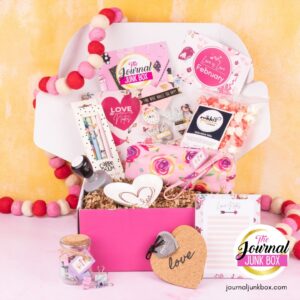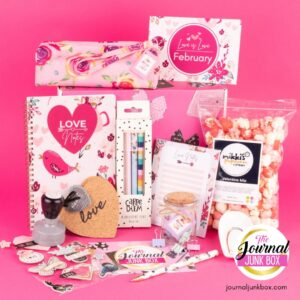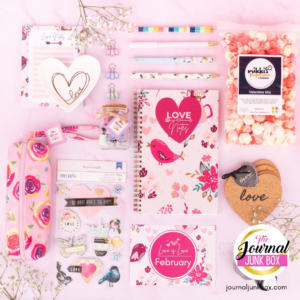 Let's take a look at some of what was inside our February box: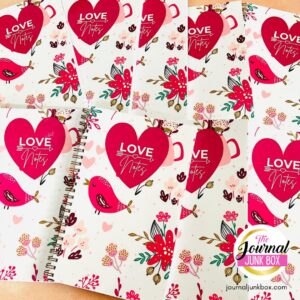 Declare your love with this sweet and simple keepsake. Our Love Notes Journal is ready to record all of life's most precious moments.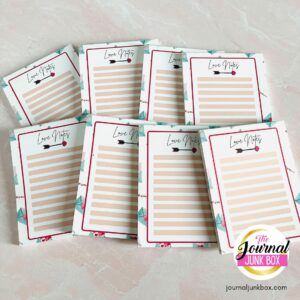 Perfect for taking notes during a date, meeting new people, and expressing your feelings. Our Love Notes Notepad by Journal Junk Box keeps you focused and on track for the day.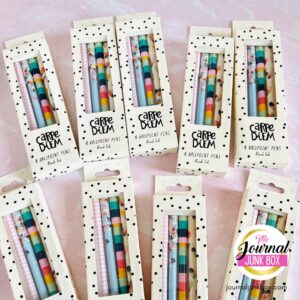 Seize the day! Liven up your everyday writing with this Ball Point Pen Set of 4 by Pukka Pads (@pukkapads on Instagram).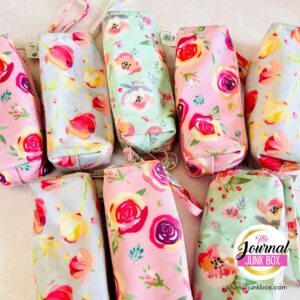 The perfect accessory for anyone who is obsessed with pens and pencils! This Blossom Pencil Case by Pukka Pads (@pukkapads on Instagram) has a compact design that makes it easy to chuck into your bags and keep everything organized.
Our free gift. When you toast to love, these cork coasters are exactly where you want to rest your glasses! Truly a heartwarming and adorable gift for your lovely home.
Have you seen our Journal Junk Sak February 2022: Love is Love?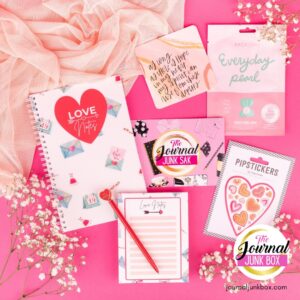 If you aren't ready to commit to our boxes, the Sak is a much smaller bite-sized subscription with Journal, Pen, mystery item, and a freebie! 🎁⁠
Want to see our box in action? Check out these amazing box reviews on YouTube! 😍
Journaling is known to be therapeutic and provides a safe space to express your thoughts and creativity. The Journal Junk Box is your monthly dose of journaling fun delivered straight to your doorstep. Each box is packed with journals, office supplies, stationery and many more fun pamper products just for you. Our box is packed with 8-10 items: journal, pens, office supplies, and pamper products galore 😍
Don't forget to share this post and pin the image below so we can keep growing our community!
Loving what you see?