Journal Junk Unboxing January 2022: Keep Growing
March 18, 2022
2022-07-25 18:53
Journal Junk Unboxing January 2022: Keep Growing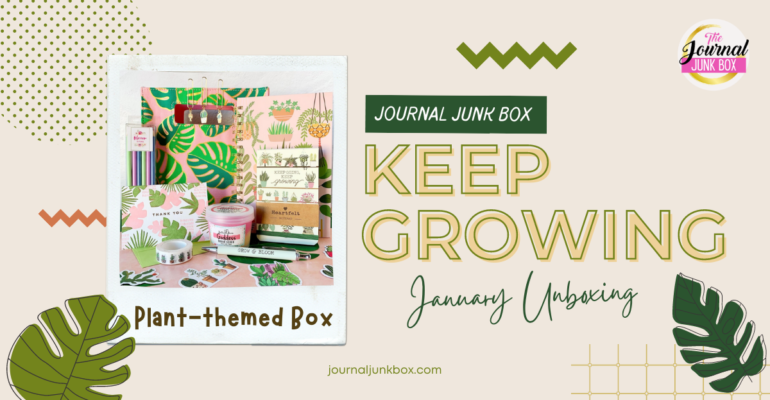 Journal Junk Unboxing January 2022: Keep Growing
Keep growing! Spread your roots. Start where you are, and make something beautiful.
The January Box "Keep Growing" motivated our box babes to keep growing throughout the year.
A great box for self-discovery and positive transformation, we don't want you to miss this so keep reading!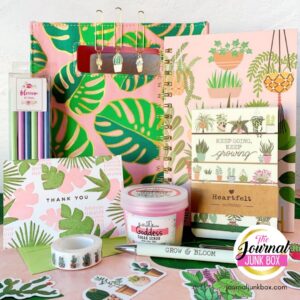 Let's take a look at what was inside of our January box:
Keep Going, Keep Growing! Never lose that elusive, fleeting thought again! Capture it for future reference, think on paper, and dream big with Houseplants Journal by Studio Oh! (@studiooh on Instagram)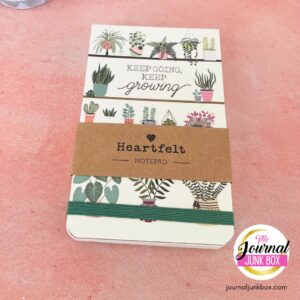 A perfect house plants notepad to organize your dreams and ideas or send to any house plant lover as a lovely house plant-themed gift
This Grow & Bloom Ballpoint Pen will always encourage our box babes to be at their best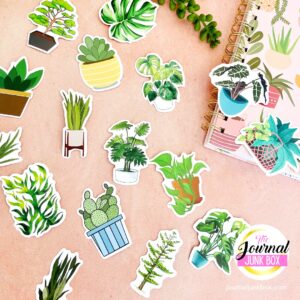 Looking to spread your plant love onto your notebooks, planners, journals? Look no further! These cute stickers make perfect gifts for the plant lover in your life (or, you know, yourself)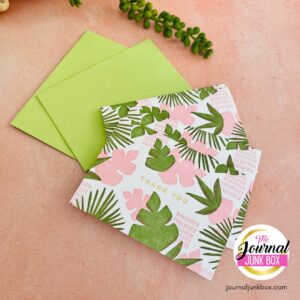 Add a personal message and a tangible touch that leaves a real impact on your messages with this plant boxed notecard set by Elum Designs (@elumdesigns on Instagram)
Have you seen our Journal Junk Sak January 2022: Keep Growing?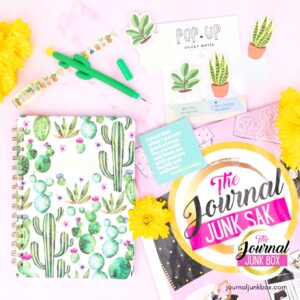 If you aren't ready to commit to our boxes, the Sak is a much smaller bite-sized subscription with Journal, Pen, mystery item, and a freebie! 🎁⁠
Want to see our box in action? Check out these amazing box reviews on YouTube! 😍
Journaling is known to be therapeutic and provides a safe space to express your thoughts and creativity. The Journal Junk Box is your monthly dose of journaling fun delivered straight to your doorstep. Each box is packed with journals, office supplies, stationery and many more fun pamper products just for you. Our box is packed with 8-10 items: journal, pens, office supplies, and pamper products galore 😍
Don't forget to share this post and pin the image below so we can keep growing our community!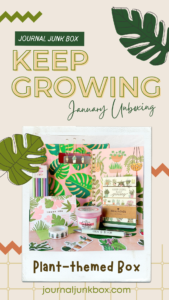 Loving what you see?