Journal Junk Unboxing April 2022: Live Like Flowers
April 22, 2022
2022-07-25 18:47
Journal Junk Unboxing April 2022: Live Like Flowers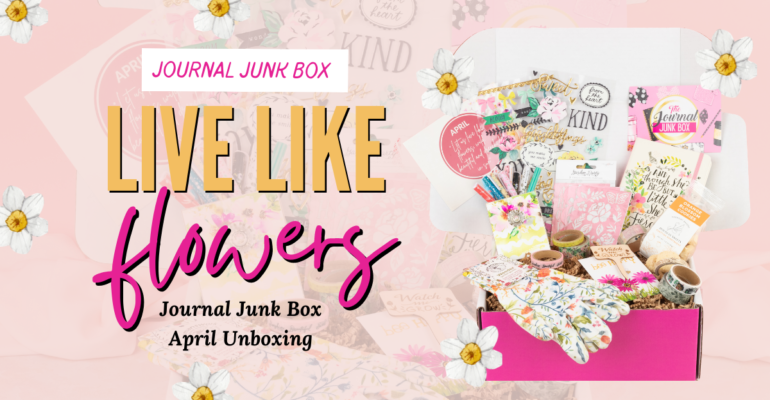 Journal Junk Unboxing April 2022: Live Like Flowers
"Live like a flower" is just what spring is telling us: let all your feelings bloom, flourish and be happy. There are so many things in your life that you can't control, but what you can do is to make sure you feel free and happy with your thoughts and actions. Enjoy the moments of life. Be drenched with the beauty of nature with our April box.
The season is the right time to live like flowers, wild, beautiful, and drenched in sun.
The April box was crafted to remind our box babes to live a life full of freedom, comfort, and grace. We don't want you to miss this so keep reading.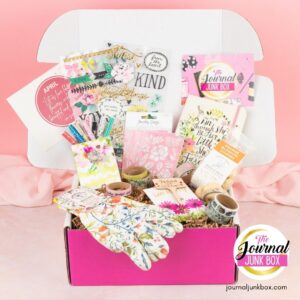 Let's take a look at some of what was inside our April box: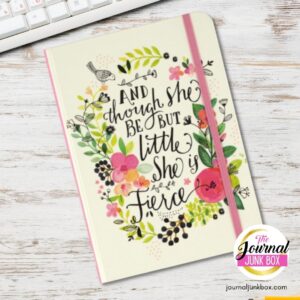 This journal for dreamers and doers—for journalers and sketchers, poets and painters, writers and travelers. Carry it with you wherever you go to record all that you see, smell, hear, taste, and touch.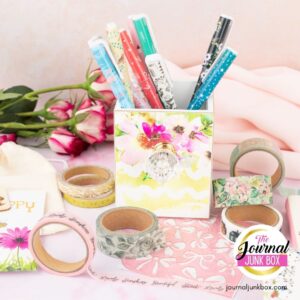 These Spring Flowers Pen Holder, Garden Party Washi Tape Set, and Assorted Flower Ballpoint Pens will inspire you to write more.
Looking to spread your plant love onto your notebooks, planners, and journals? Look no further! These cute stickers make the perfect gift for yourself.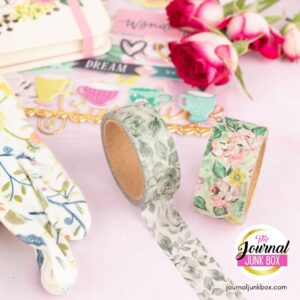 Take in the sights and smells when you're crafting with the Garden Party Washi Tape Set!
Finding that sign to try gardening? This pair of gloves is the sign you are looking for. A comfortable and stylish way to try gardening.
Have you seen our Journal Junk Sak April 2022: Live Like Flowers?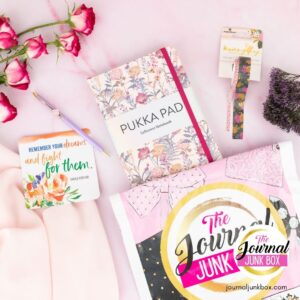 If you aren't ready to commit to our boxes, the Sak is a much smaller bite-sized subscription with Journal, Pen, mystery item, and a freebie! 🎁⁠
Want to see our box in action? Check out these amazing box reviews on YouTube! 😍
Journaling is known to be therapeutic and provides a safe space to express your thoughts and creativity. The Journal Junk Box is your monthly dose of journaling fun delivered straight to your doorstep. Each box is packed with journals, office supplies, stationery and many more fun pamper products just for you. Our box is packed with 8-10 items: journal, pens, office supplies, and pamper products galore 😍
Don't forget to share this post and pin the image below so we can keep growing our community!
Loving what you see?