Journal Junk Unboxing May 2022: Keep Calm and Eat Fruit
June 17, 2022
2022-07-25 18:47
Journal Junk Unboxing May 2022: Keep Calm and Eat Fruit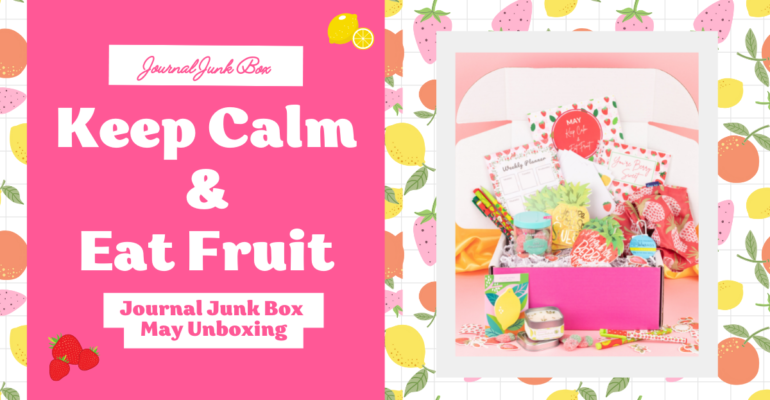 Journal Junk Unboxing May 2022: Keep Calm and Eat Fruit
Just in time for summer, the Keep Calm and Eat Fruit box is filled
with items to keep track of your daily tasks —and to do it all while feeling fancy.
Our Journal Junk May "Keep Calm & Eat Fruit" Box was packed with fresh and colorful items to calm our minds and help our box babes express creativity.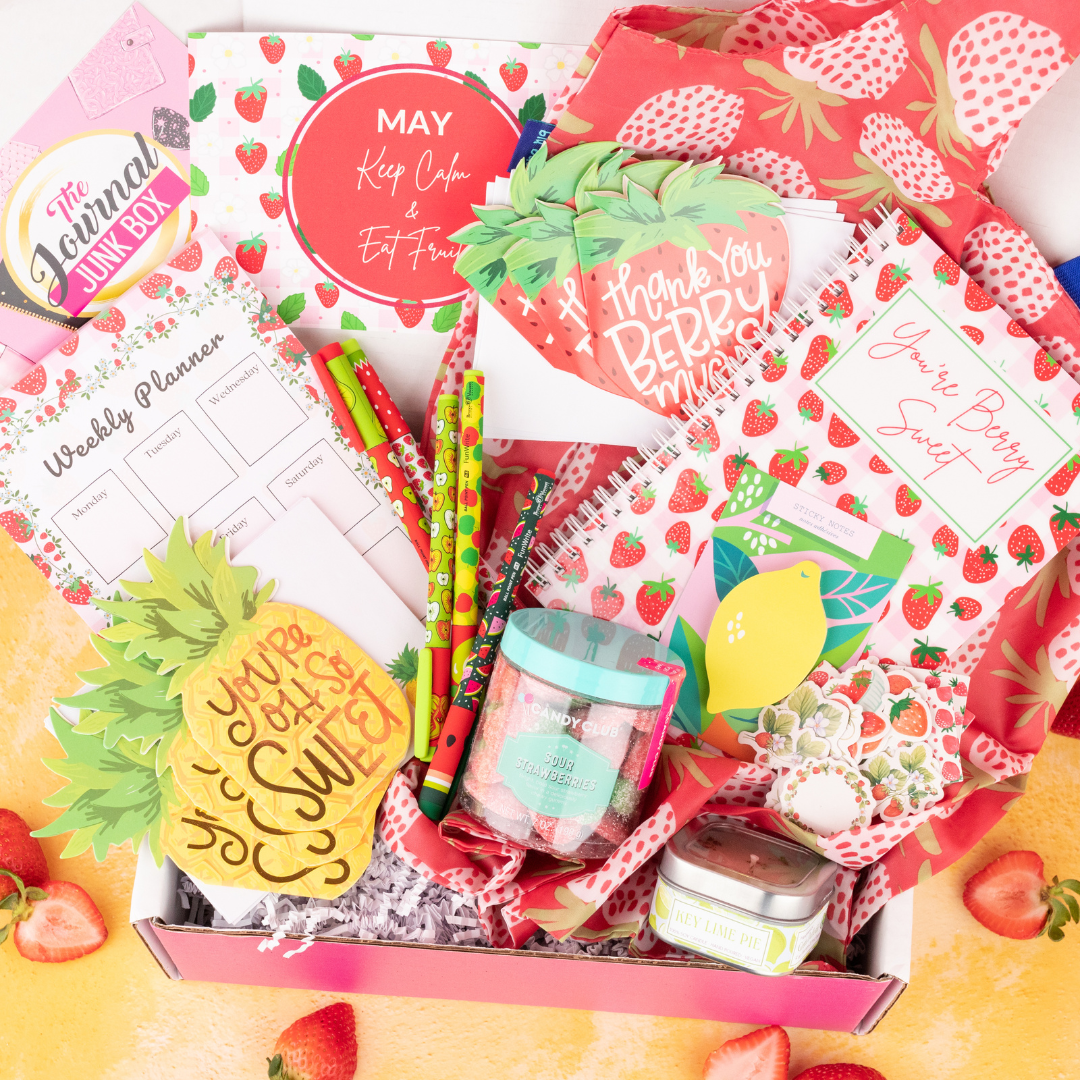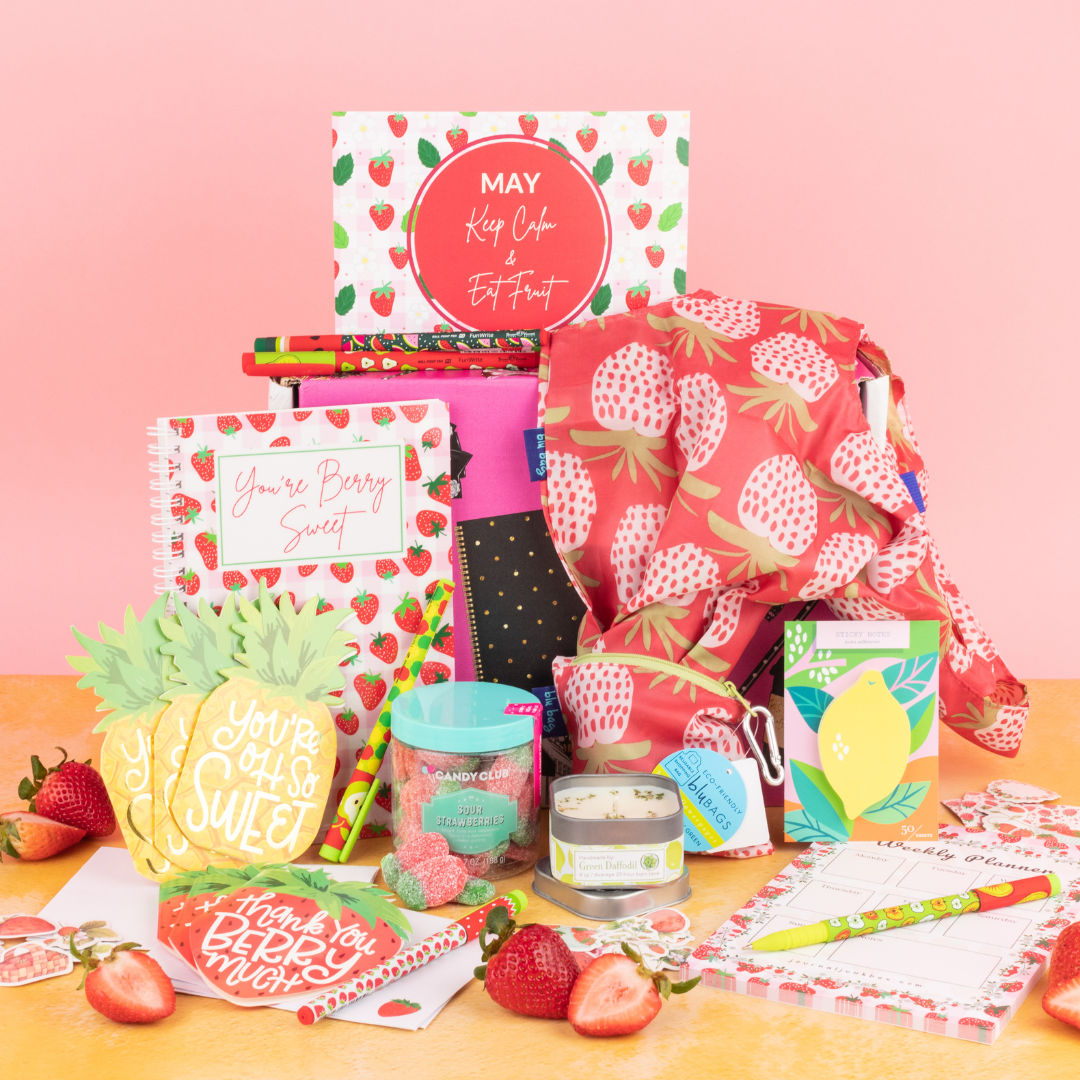 Let's take a look at some of what was inside our May box: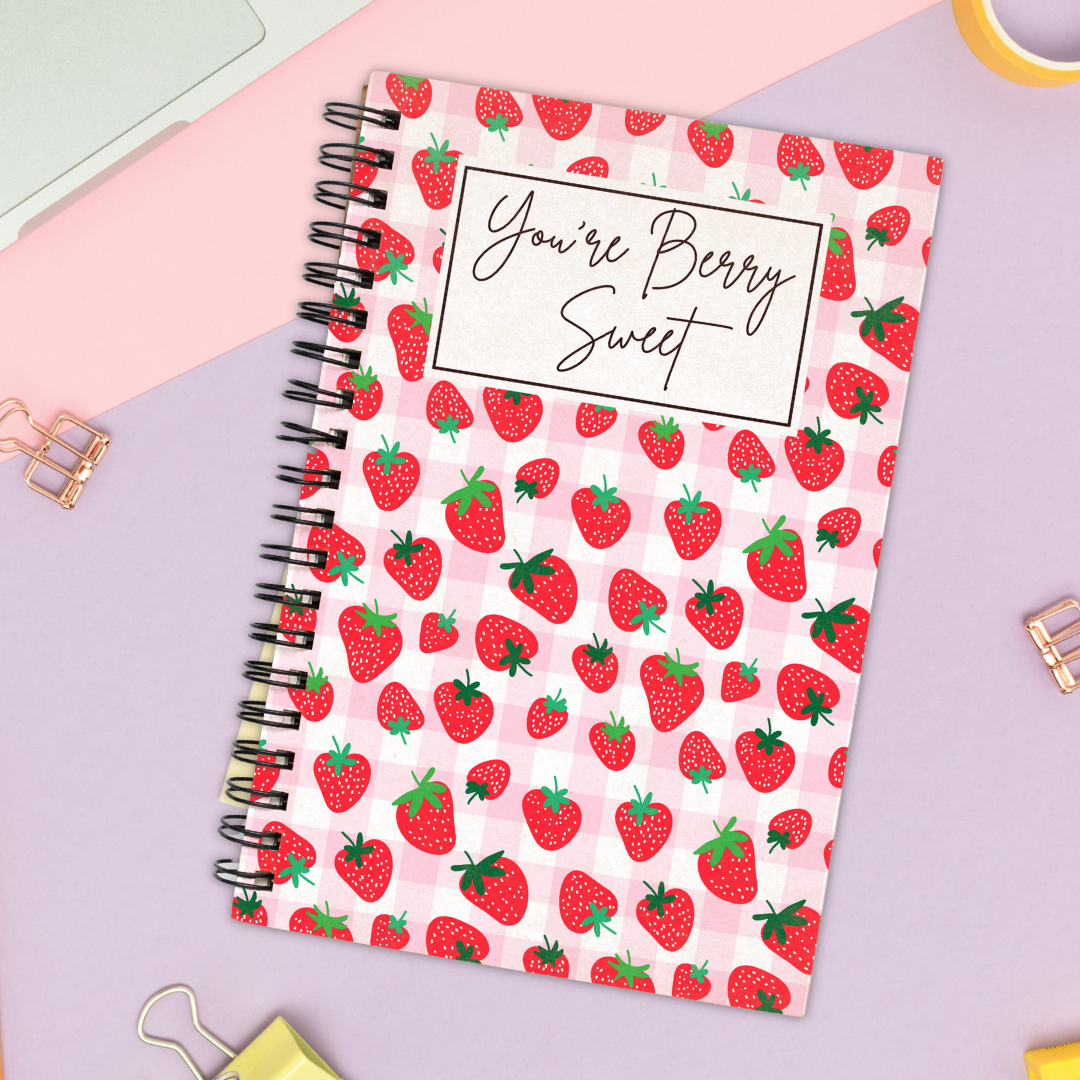 This journal is for dreamers and doers—for journalers and sketchers, poets and painters, writers and travelers. Carry it with you wherever you go to record all that you see, smell, hear, taste, and touch.
Form a good habit and write down weekly tasks with this Berry Sweet Notepad.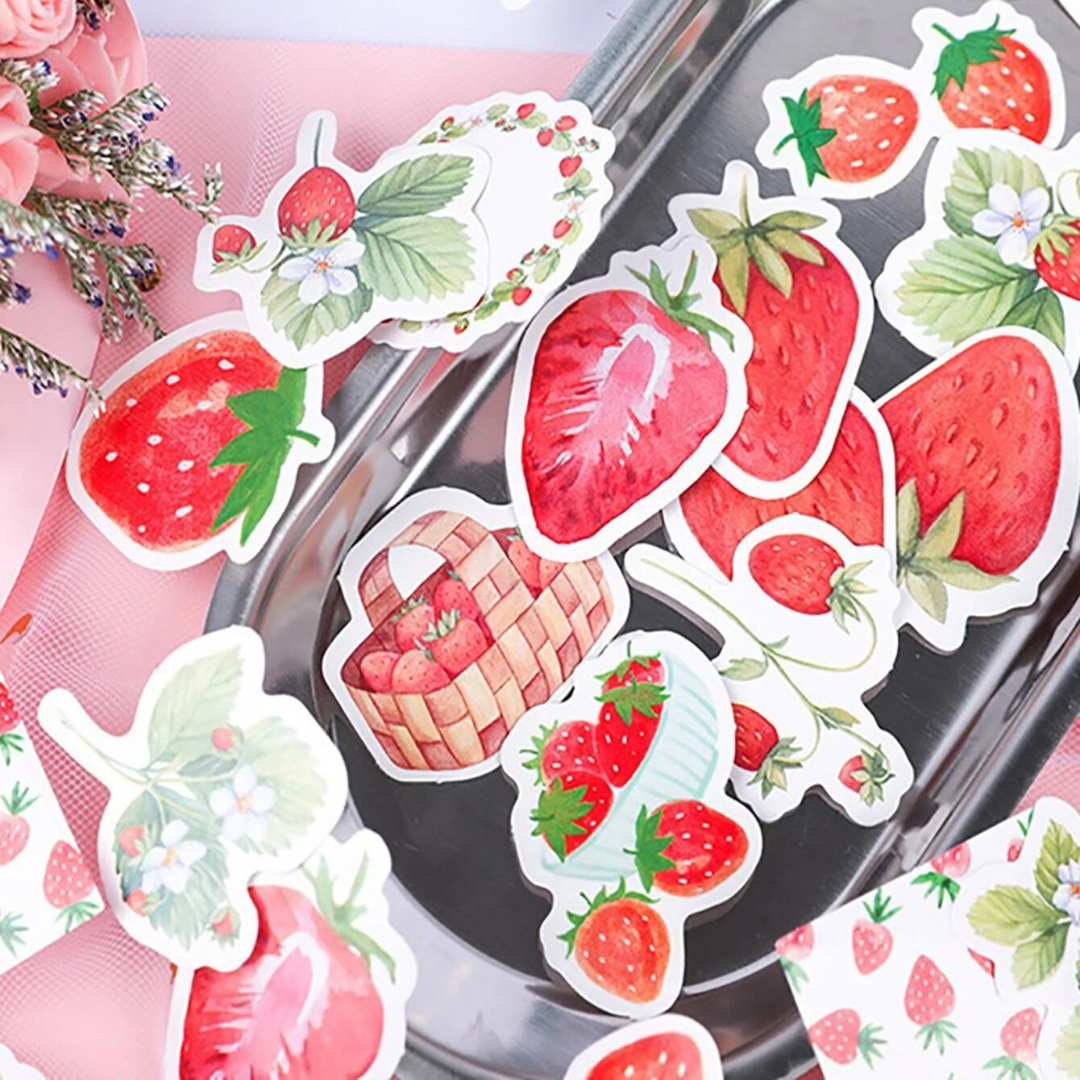 Looking to spread love onto your notebooks, planners, and journals? Look no further! These cute strawberry stickers make the perfect gift for yourself.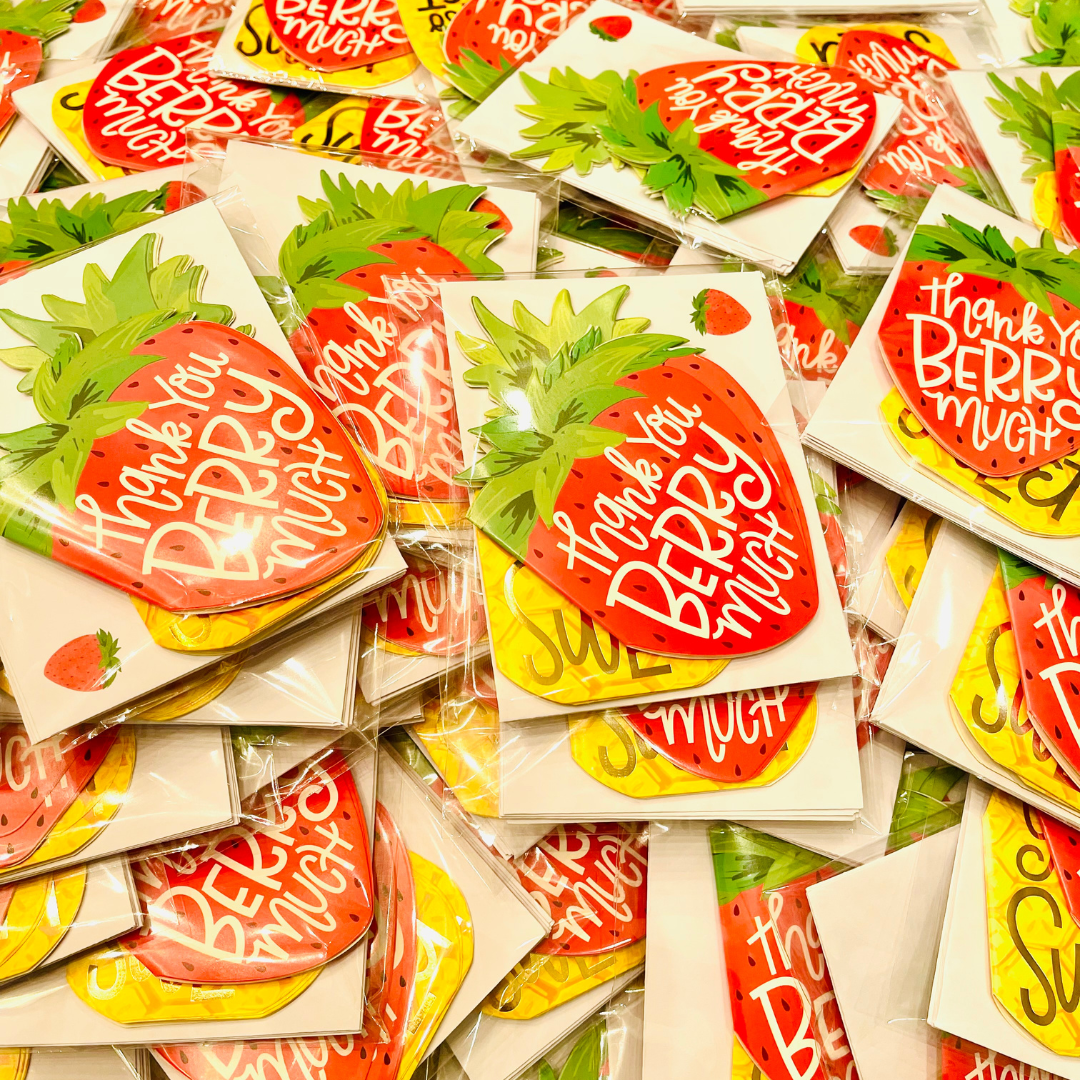 This Thank You Berry Much Notecard Set is a SWEET way to say THANK YOU!
These sour strawberry gummies became a household favorite!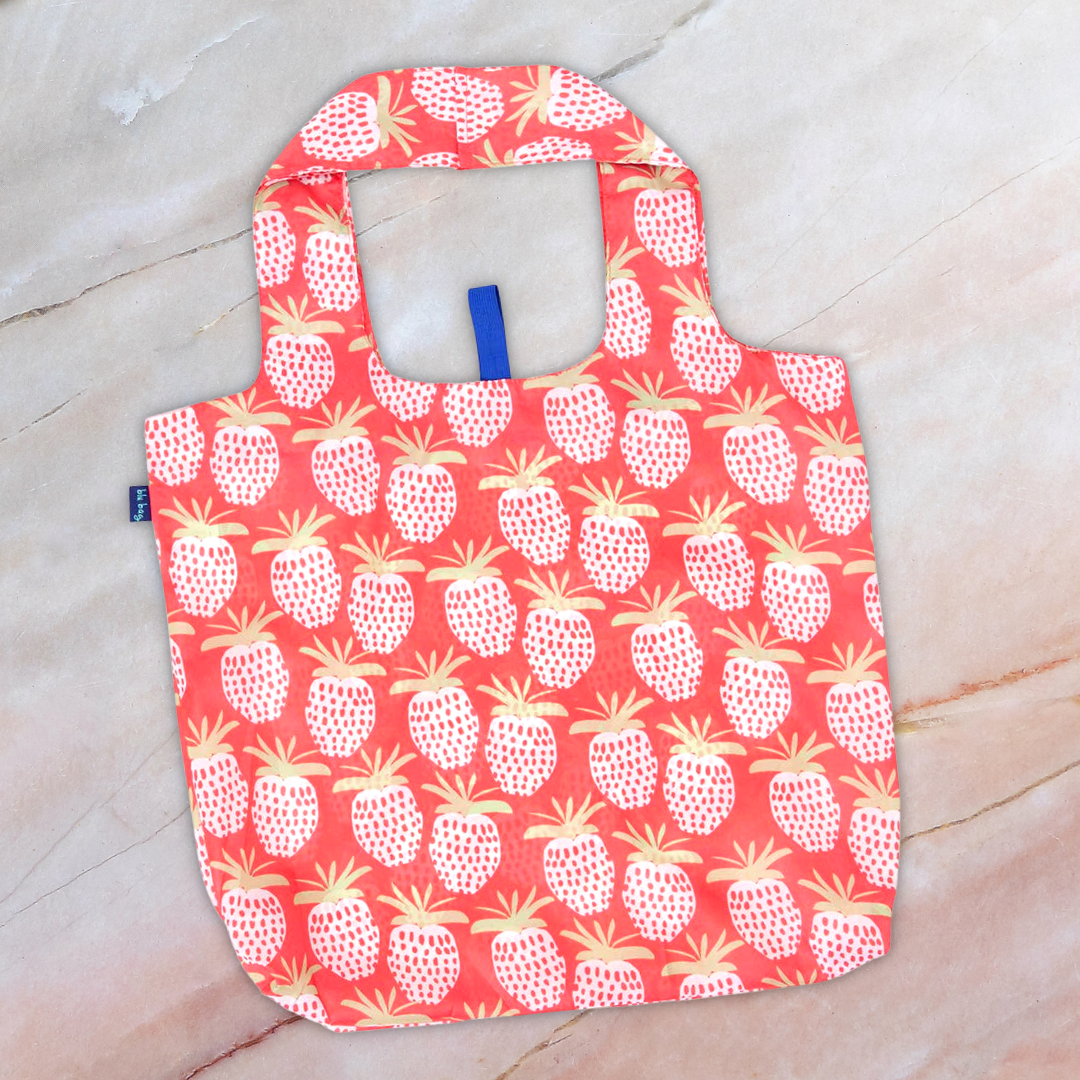 This STRAWBERRIES 'Blu Bag' Reusable Shopper is durable and it helps keep plastic out of our oceans while looking smart.
Have you seen our Journal Junk Sak May 2022: Keep Calm and Eat Fruit?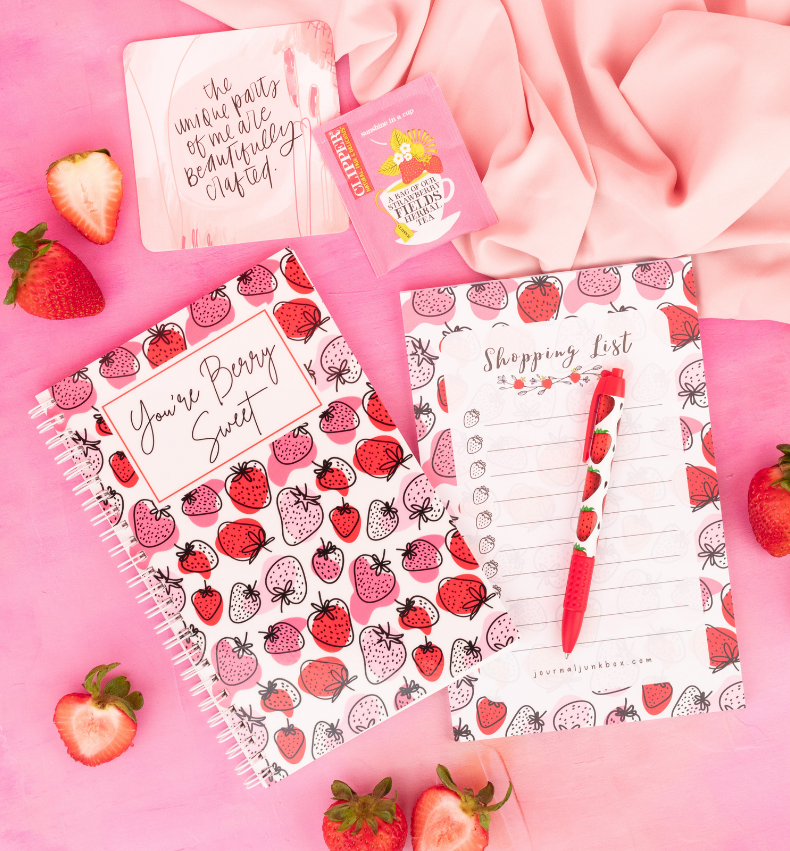 If you aren't ready to commit to our boxes, the Sak is a much smaller bite-sized subscription with Journal, Pen, mystery item, and a freebie! 🎁⁠
Want to see our box in action? Check out these amazing box reviews on YouTube! 😍
Journaling is known to be therapeutic and provides a safe space to express your thoughts and creativity. The Journal Junk Box is your monthly dose of journaling fun delivered straight to your doorstep. Each box is packed with journals, office supplies, stationery and many more fun pamper products just for you. Our box is packed with 8-10 items: journal, pens, office supplies, and pamper products galore 😍
Don't forget to share this post and pin the image below so we can keep growing our community!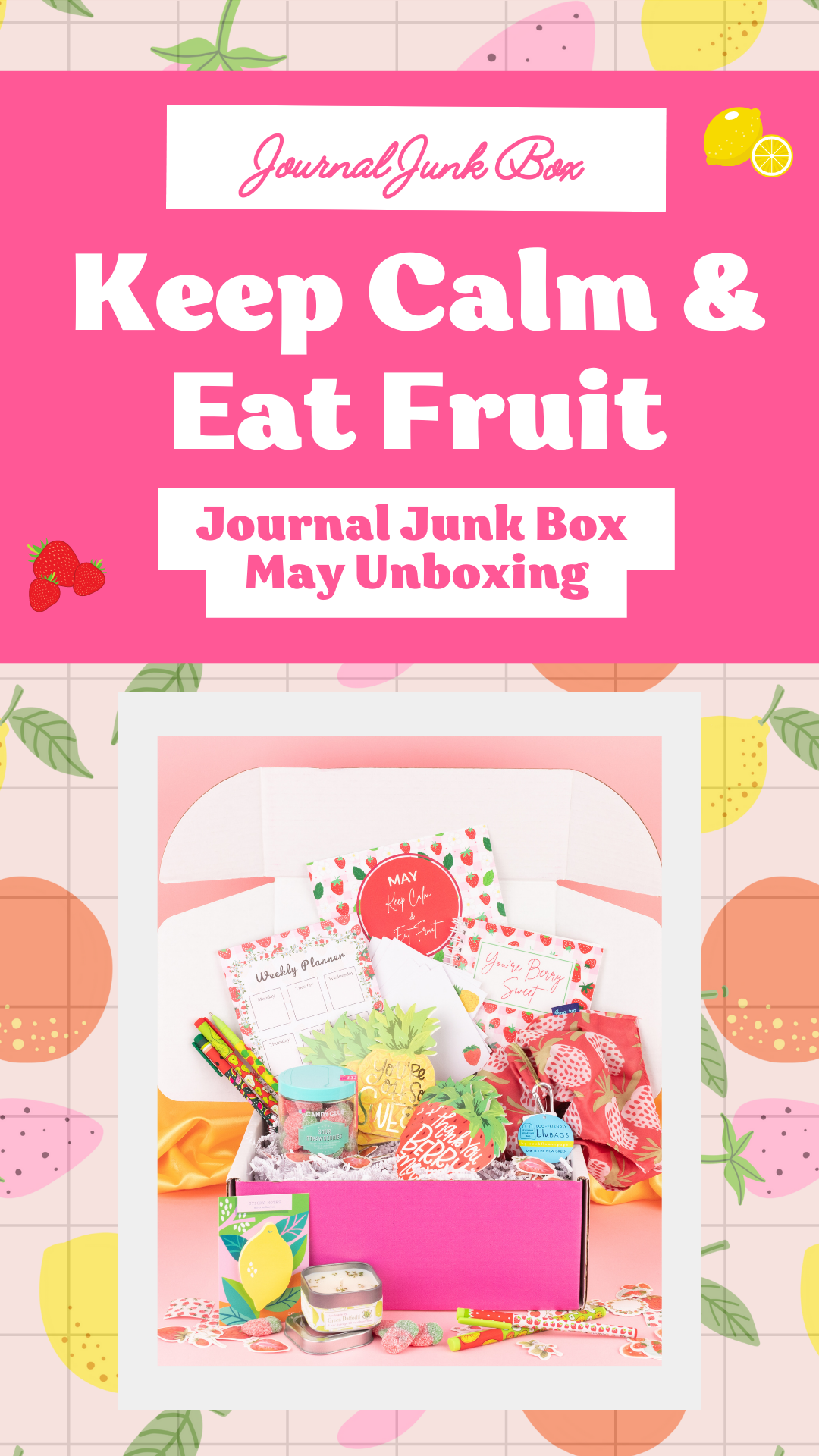 Loving what you see?