Discover the Art of Journal Spreads: Unleashing Creativity and Organization
June 2, 2023
2023-06-02 20:02
Discover the Art of Journal Spreads: Unleashing Creativity and Organization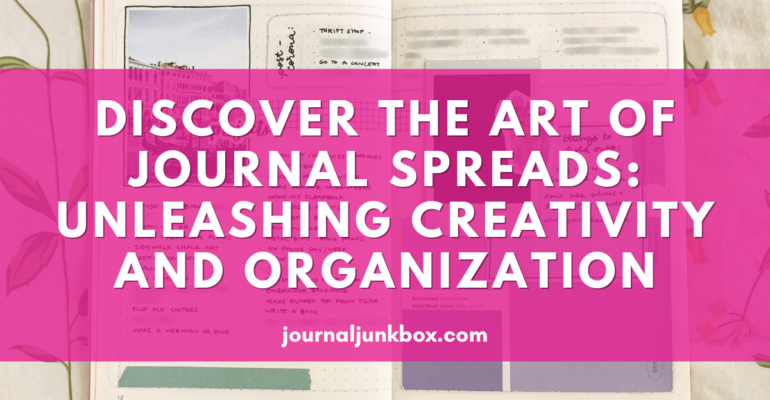 Discover the Art of Journal Spreads: Unleashing Creativity and Organization
In an increasingly digital world, there's something undeniably refreshing about putting pen to paper and journaling. Journaling not only allows us to express our thoughts and feelings but also serves as a powerful tool for self-reflection and personal growth.
One creative and popular way to enhance the journaling experience is by creating stunning journal spreads. These spreads combine art, organization, and personalization, resulting in visually appealing pages that capture memories, goals, and dreams. In this blog, let's explore the art of journal spreads and discover the endless possibilities they offer.
What are Journal Spreads? Journal spreads, often found in bullet journals or art journals, are the artistic arrangement of various elements on a double-page layout. These elements can include text, illustrations, doodles, stickers, photographs, and more. By combining these different components, journal spreads transform ordinary pages into vibrant and visually captivating displays.
Express Yourself through Artistic Freedom: One of the primary benefits of journal spreads is the freedom they offer for self-expression. There are no rules or limitations when it comes to creating spreads. You can experiment with different art styles, try new techniques, and let your imagination run wild. Whether you prefer minimalistic designs or intricate illustrations, journal spreads provide a creative outlet that reflects your unique personality.
Organization with Style: While journal spreads allow for creative expression, they also serve a practical purpose. With careful planning and layout, spreads can help you stay organized and keep track of various aspects of your life. You can dedicate sections for to-do lists, habit trackers, monthly calendars, goal setting, meal planning, gratitude lists, and more. By combining functionality with aesthetics, journal spreads provide an effective tool to manage your daily routines while adding beauty to your journaling practice.
Capturing Memories: Journal spreads are perfect for commemorating special moments and creating lasting memories. You can incorporate photographs, ticket stubs, dried flowers, and other mementos within your spreads. These visual representations will transport you back to those cherished times whenever you flip through the pages of your journal.
Inspire and Motivate: Journal spreads can be a source of inspiration and motivation. By including quotes, affirmations, and uplifting messages within your spreads, you create a personal gallery of positive reminders. Whenever you revisit your journal, these messages will inspire you, boost your mood, and encourage you to keep striving for your goals.
Journal spreads offer a beautiful fusion of creativity and organization, allowing you to express yourself artistically while staying on top of your daily tasks and aspirations. Through the art of journaling, you can create a personal space that reflects your thoughts, dreams, and memories.
Unleash your creativity, tell your story, and watch as your journal pages come alive with beauty and meaning.
When it comes to creating captivating journal spreads, one versatile and beloved tool that can transform your pages is washi tape. Here are some of the washi tapes included in our previous boxes: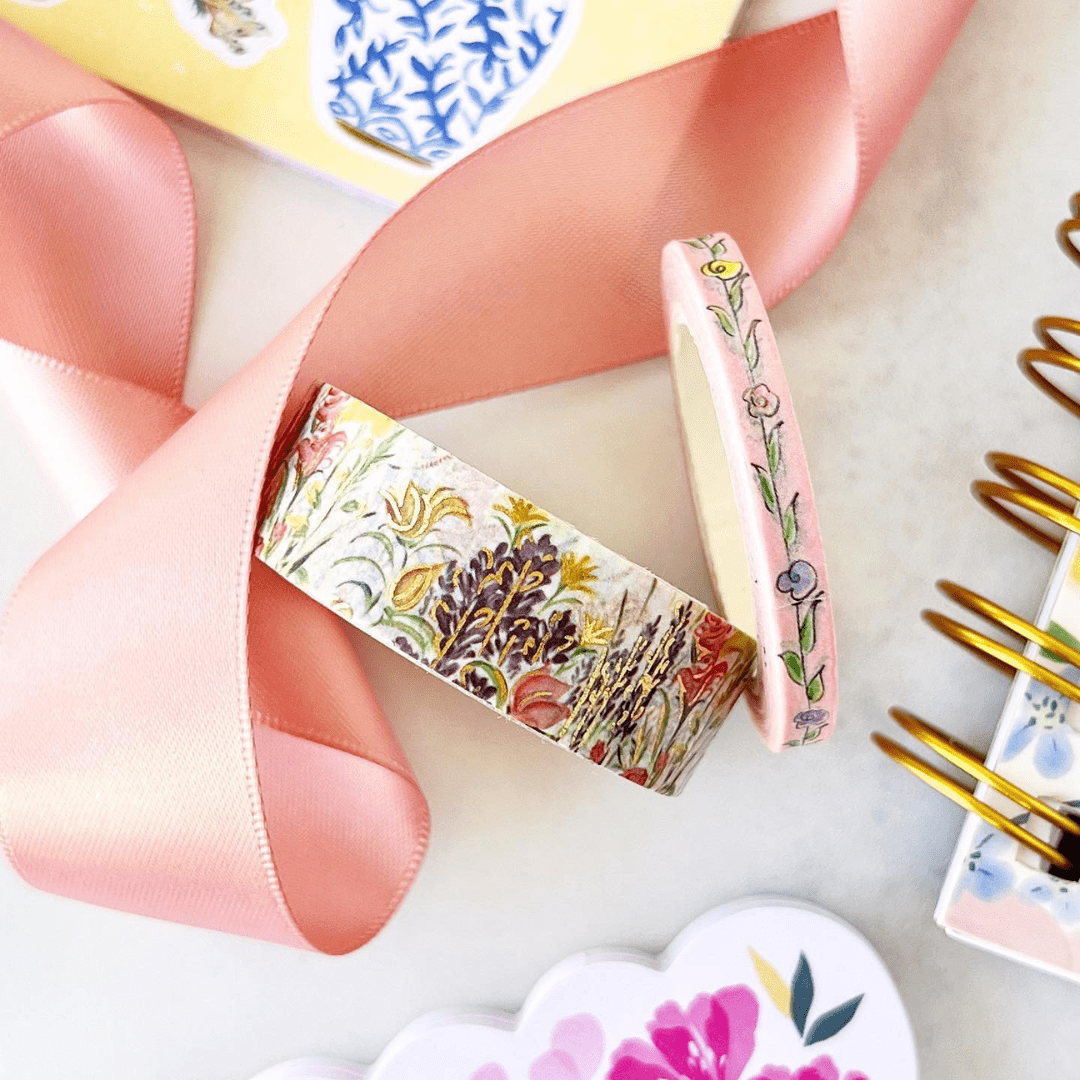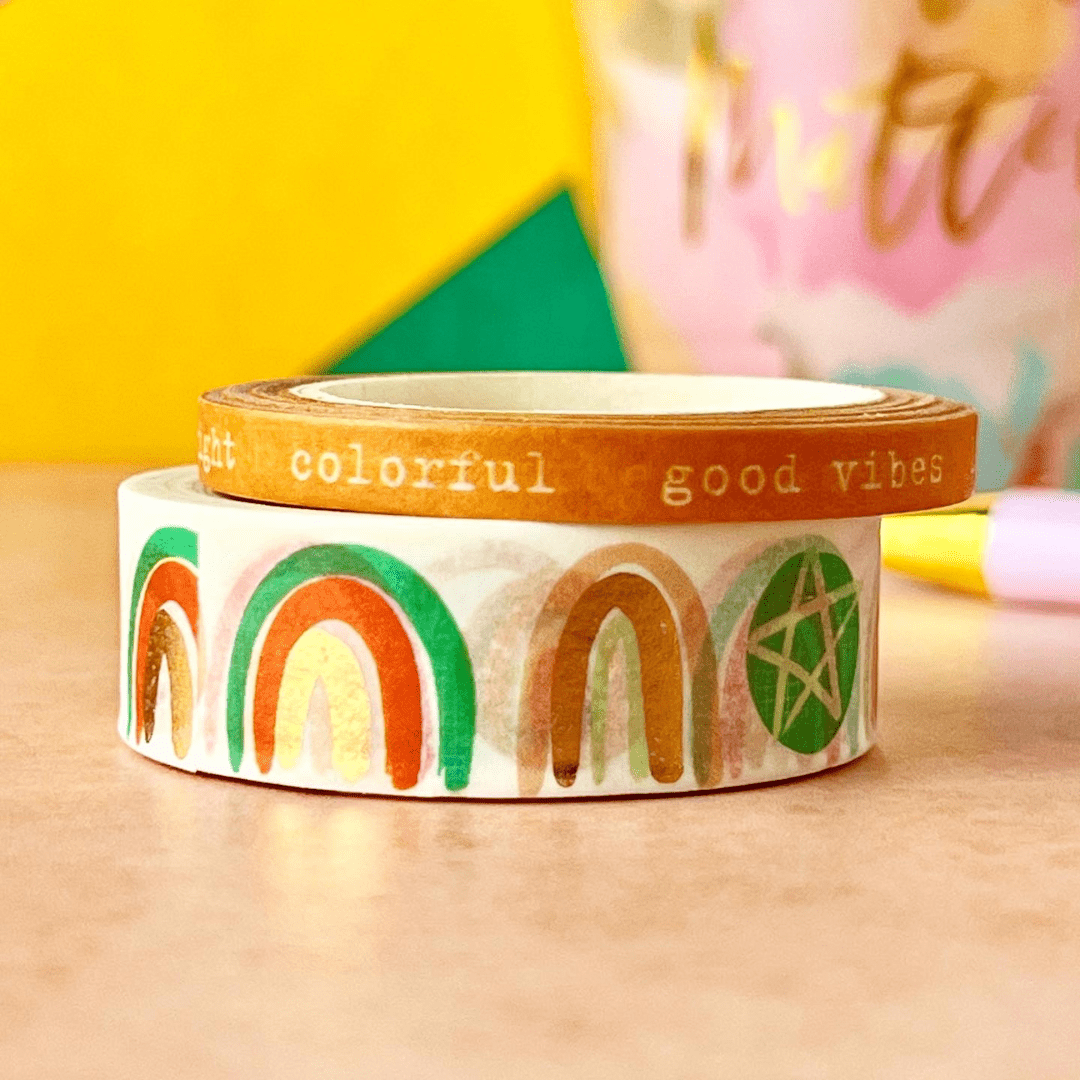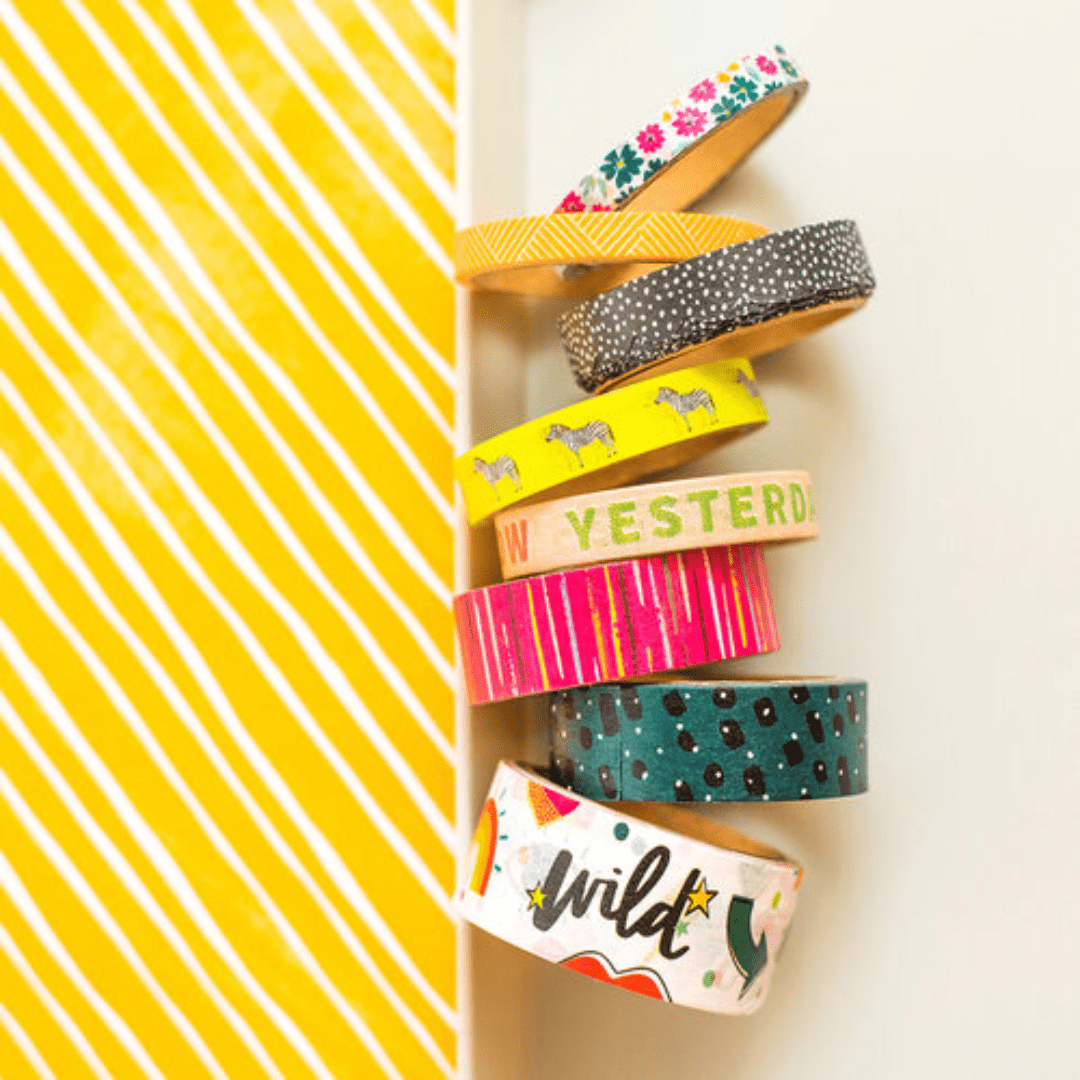 Don't forget to share this post and pin the image below so we can keep growing our community!