Prompt Nest Club
November 1, 2023
2023-11-01 23:35
Prompt Nest Club
Join the Digital Club!
Journal prompts, tips, and free printables!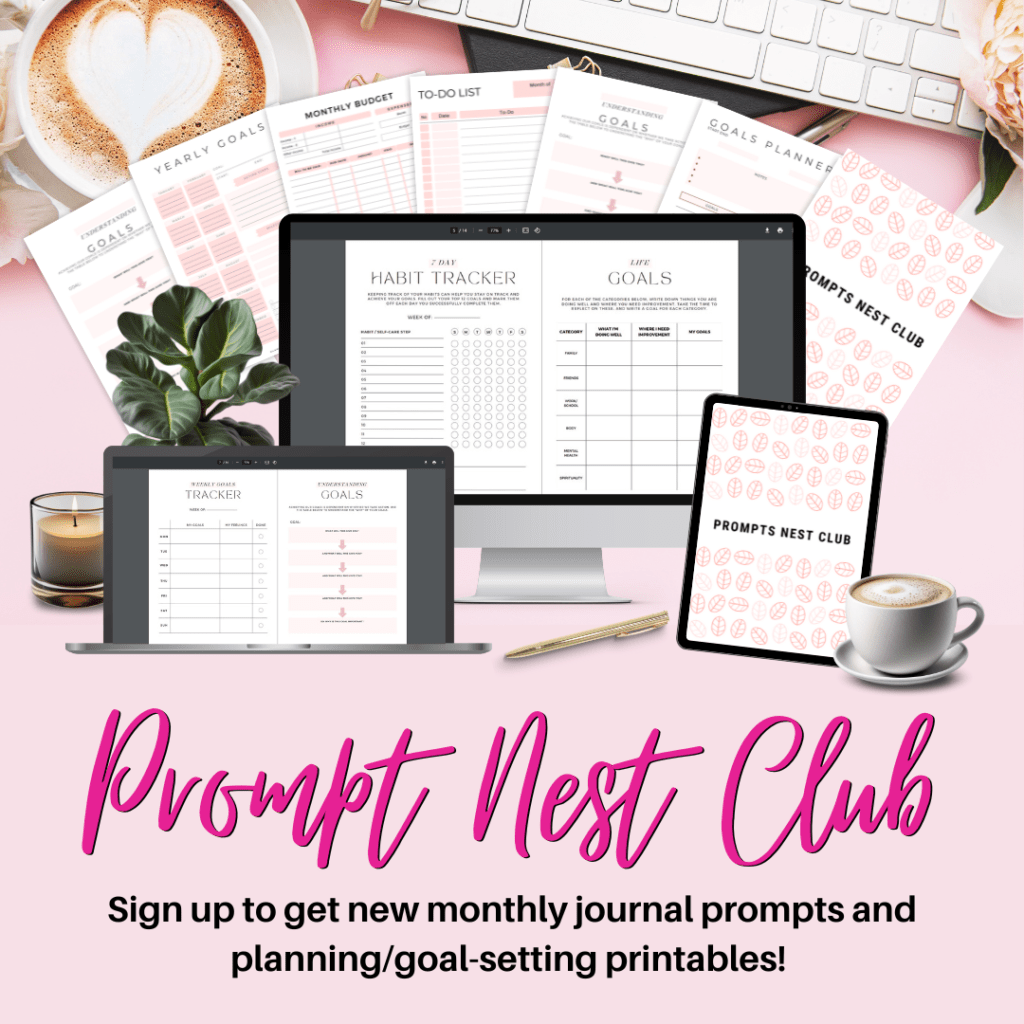 The Prompt Nest Club $4.99
Looking to incorporate journaling and self-care into your daily routine? You'll love this!
Get digital access to 30 journal prompts, journal and self-care tips & free printables each month! New digital pack uploaded inside of your account every 1st of the month.
December 1st Sneak Peek below:
The December Merry & Bright pack includes 30 journal prompts for the holidays, journaling and self-care tips & and printables: Christmas Shopping list, Christmas Gift Log & Holiday Menu Sheet.