Journal Junk Unboxing June 2023: Seas The Day
June 17, 2023
2023-06-17 13:49
Journal Junk Unboxing June 2023: Seas The Day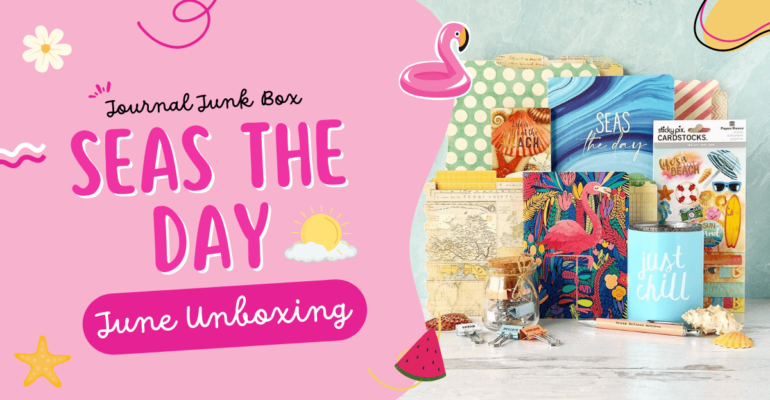 Journal Junk Unboxing June 2023: Seas The Day
Picture yourself standing on a sun-kissed sandy beach, with the rhythmic melody of crashing waves in the background and a gentle sea breeze caressing your face.
The ocean, with its vastness and untamed beauty, has captivated humanity for centuries. It holds within its depths a myriad of mysteries, diverse ecosystems, and a sense of tranquility that can only be found near the water's edge.
Our Journal Junk June "Seas The Day" Box features items that will remind us of everything we love on the beach and under the sun!
Let's take a look at some of what was inside our June box: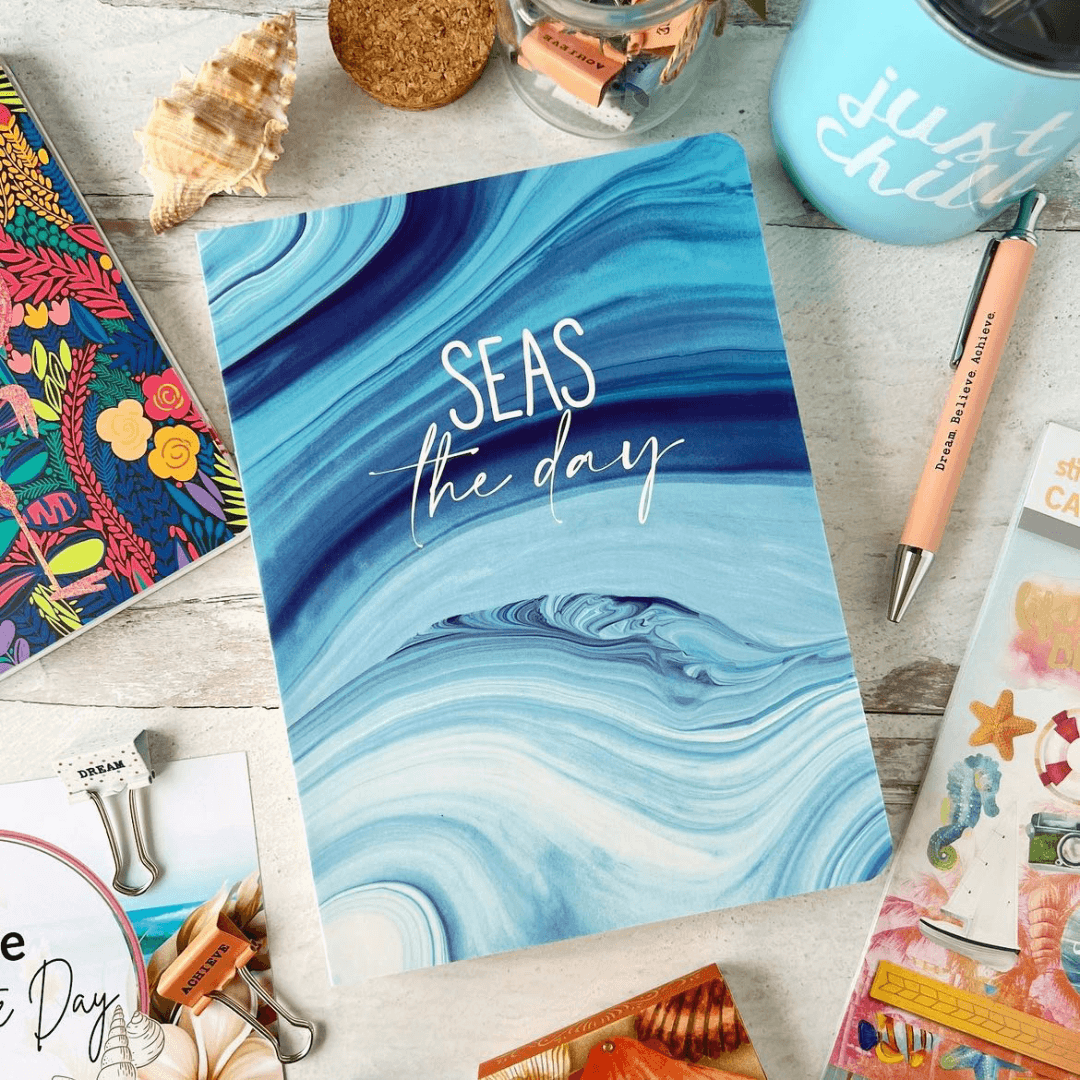 The Seas the Day Bound Journal invites you to dive into the depths of your imagination and embrace the endless possibilities that each day holds!
This Tropical Journal makes a great addition to your school supplies or can stay at home for everyday journaling! 
Experience the joy of perfectly chilled or piping hot beverages wherever you go with the Just Chill Stainless Steel Tumbler!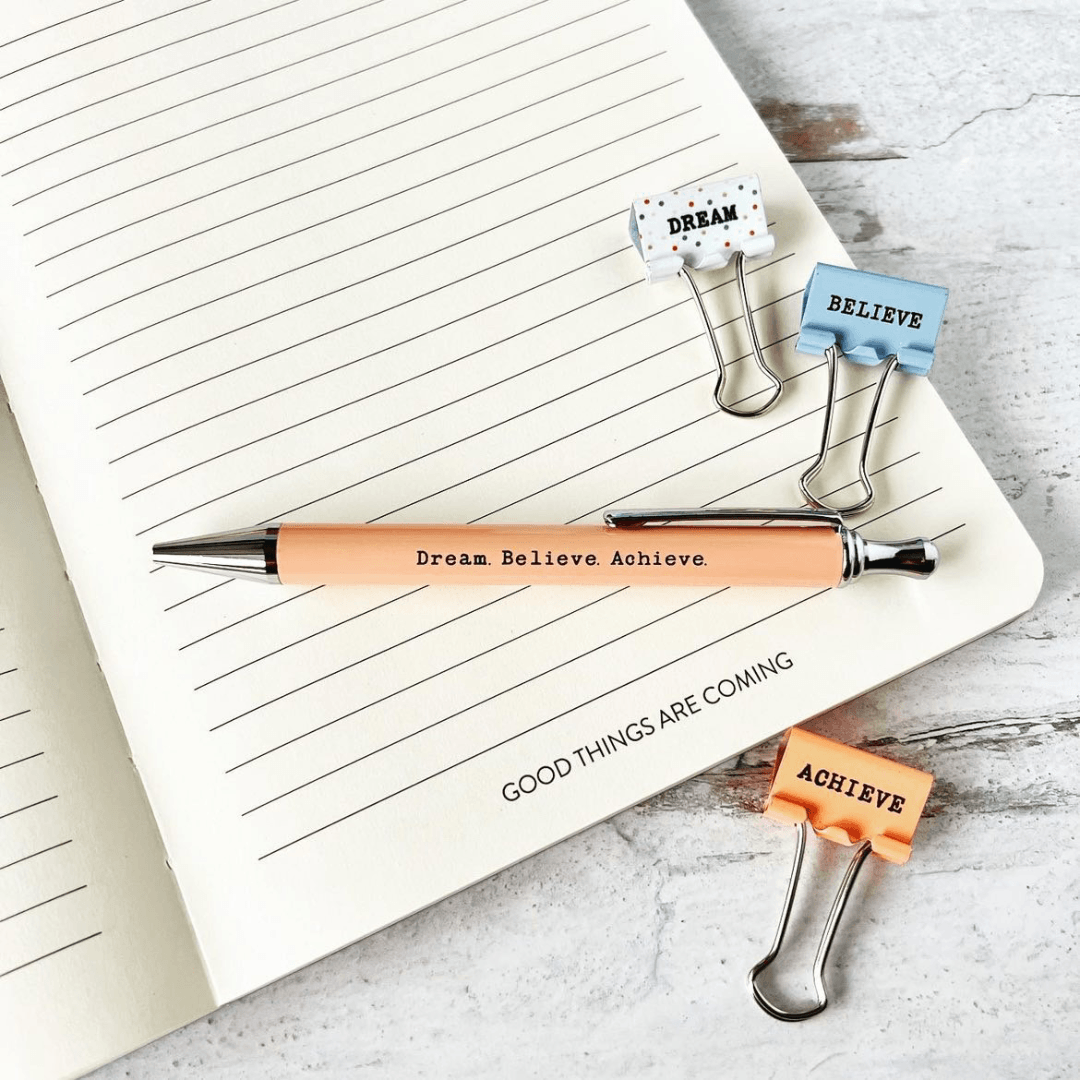 This Dream Believe Ballpoint Pen is stylish and has smooth writing! Get inspired to express your thoughts with grace and style.
Life is Better at the Beach Pocket Notepad is a perfect companion for capturing moments of inspiration, making lists, or jotting down important thoughts wherever you go.
The Dream Believe Binder Clip Set is a delightful and practical accessory to keep your documents organized and inspire you to reach for your dreams!
Have you seen our Journal Junk Sak June 2023: Seas The Day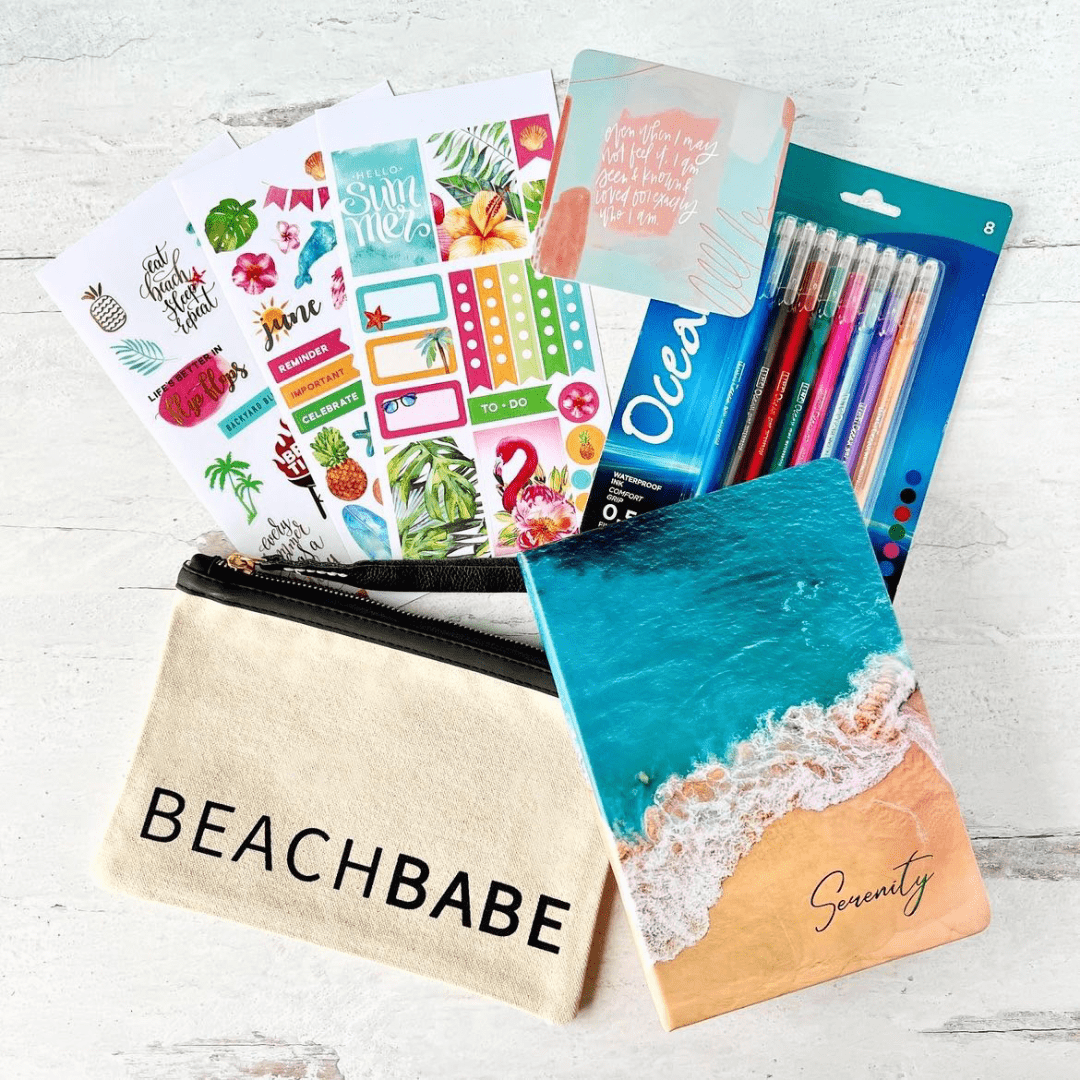 If you aren't ready to commit to our boxes, the Sak is a much smaller bite-sized subscription with Journal, Pen, mystery item, and a freebie! 🎁⁠
Want to see our box in action? Check out these amazing box reviews on YouTube! 😍
Journaling is known to be therapeutic and provides a safe space to express your thoughts and creativity. The Journal Junk Box is your monthly dose of journaling fun delivered straight to your doorstep. Each box is packed with journals, office supplies, stationery and many more fun pamper products just for you. Our box is packed with 8-10 items: journal, pens, office supplies, and pamper products galore 😍
Don't forget to share this post and pin the image below so we can keep growing our community!
Loving what you see?