Journal Junk Unboxing April 2023: Ever Growing
April 21, 2023
2023-04-21 19:25
Journal Junk Unboxing April 2023: Ever Growing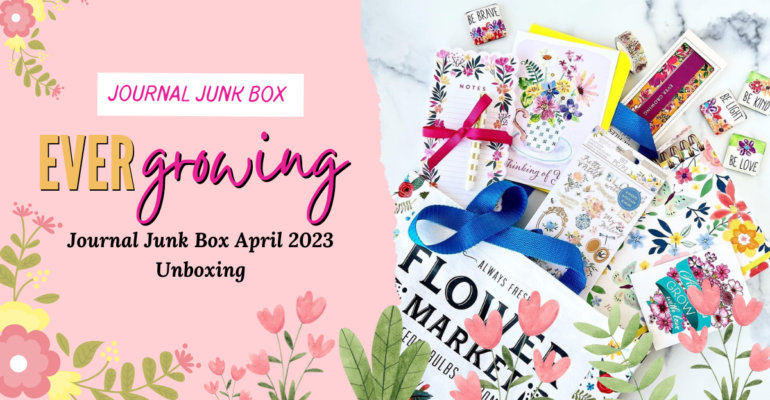 Journal Junk Unboxing April 2023: Ever Growing
Life is a journey of growth and discovery, and one of the most beautiful aspects of it is the ever-growing nature of it all. From the moment we take our first breath, we begin to learn, develop, and evolve into the person we were meant to be.
For the month of April, we curated a box for our journal babes to embrace the ever-growing nature of life. Embrace the challenges, the failures, and the victories.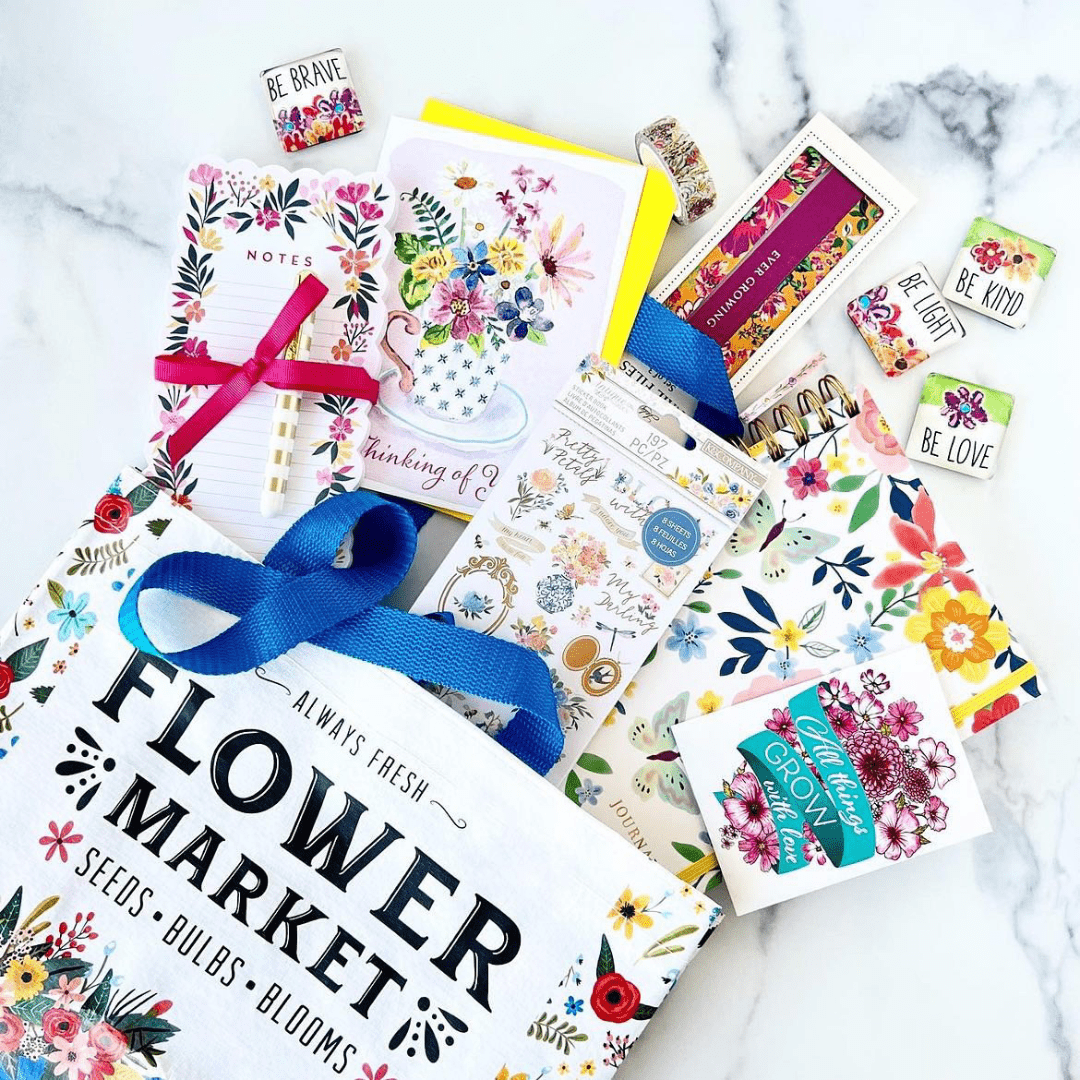 Let's take a look at some of what was inside our April box: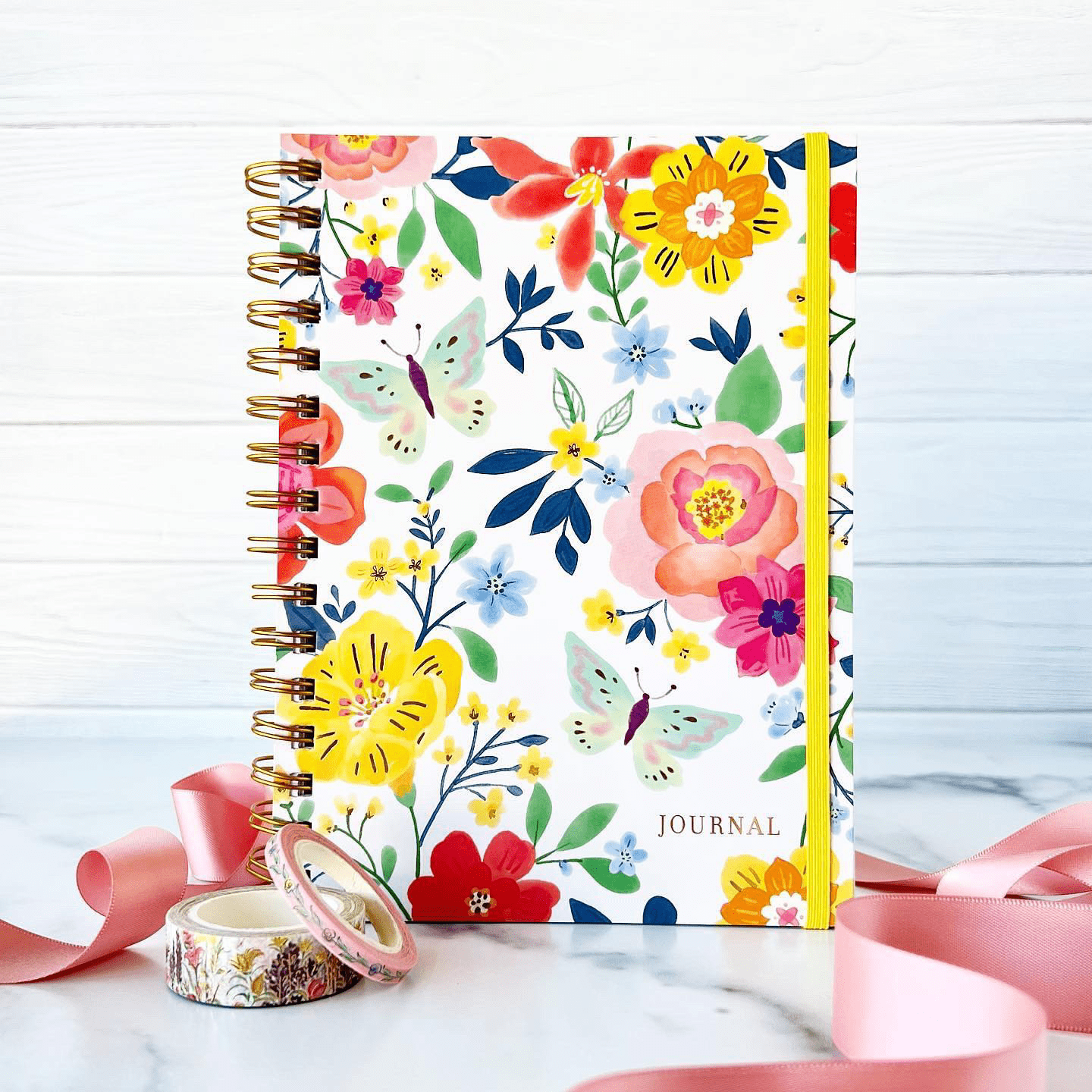 The Spring Flowers Hardcover Spiral Journal is the perfect companion for your daily musings and reflections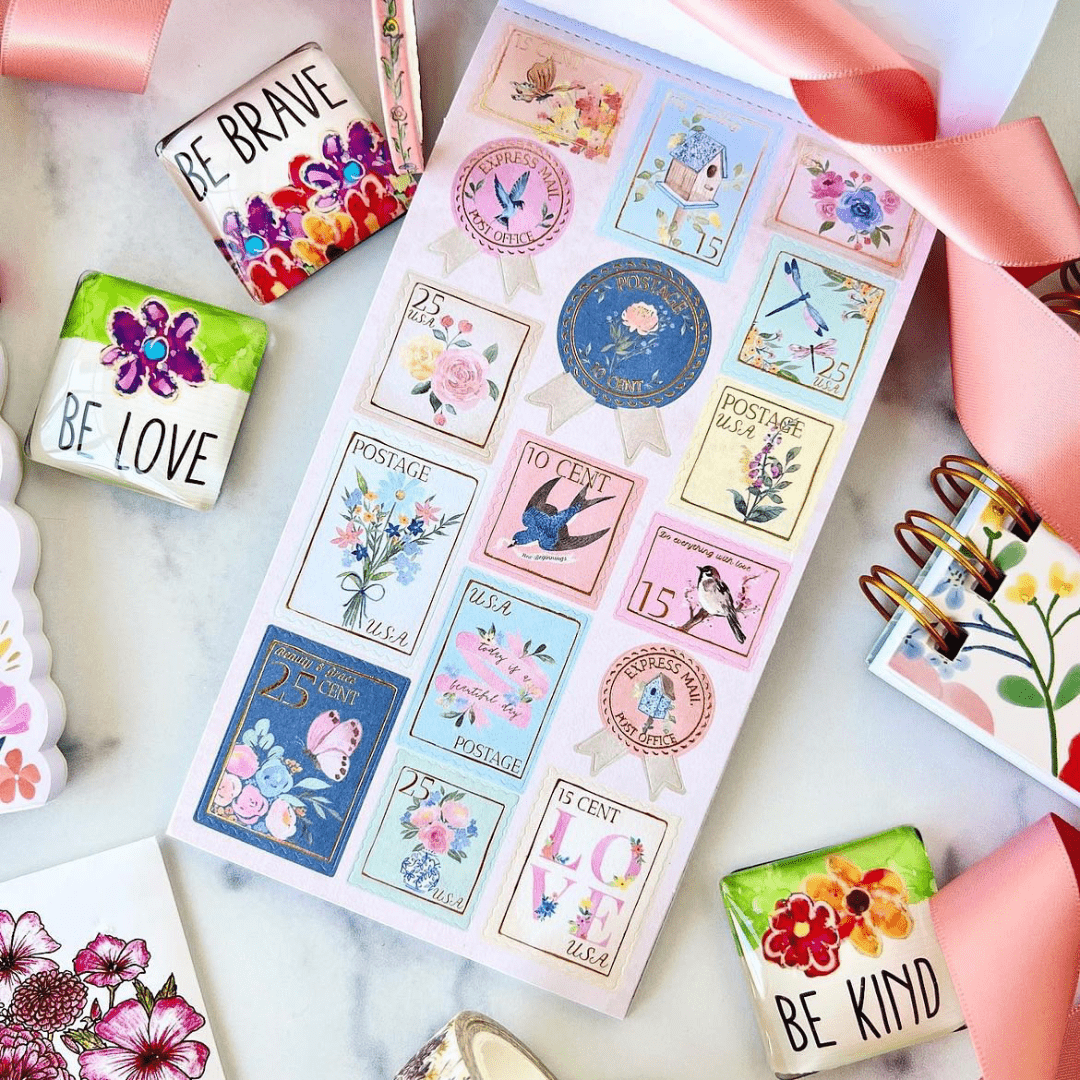 Step into a world of wonder and whimsy with our Antique Garden Sticker Book. Each page is filled with vibrant, detailed illustrations of flowers, plants, and other garden delights, all rendered in a timeless, antique style.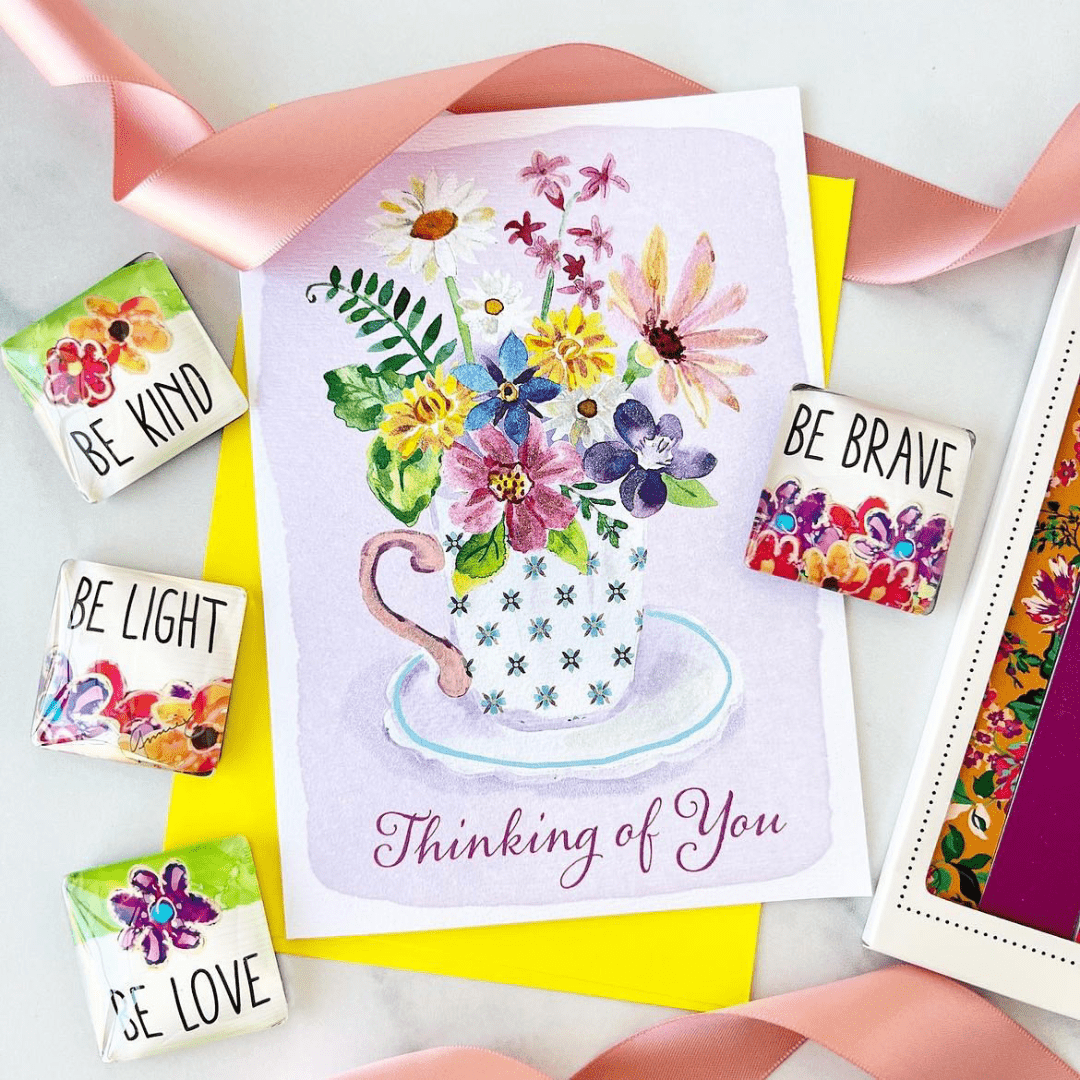 The Flower Tea Cup Greeting Card & Envelope is perfect for any occasion, from birthdays to anniversaries, thank-you notes, or just to let someone special know you're thinking of them.
Whether you're shopping for groceries, running errands, or just enjoying a day out, the Flower Market Reusable Tote is the perfect accessory for anyone who loves flowers and wants to make a positive impact on the environment.
The Spread Love Magnet Set of 4 is a delightful and meaningful way to brighten up your home or workspace with positive messages and colorful designs.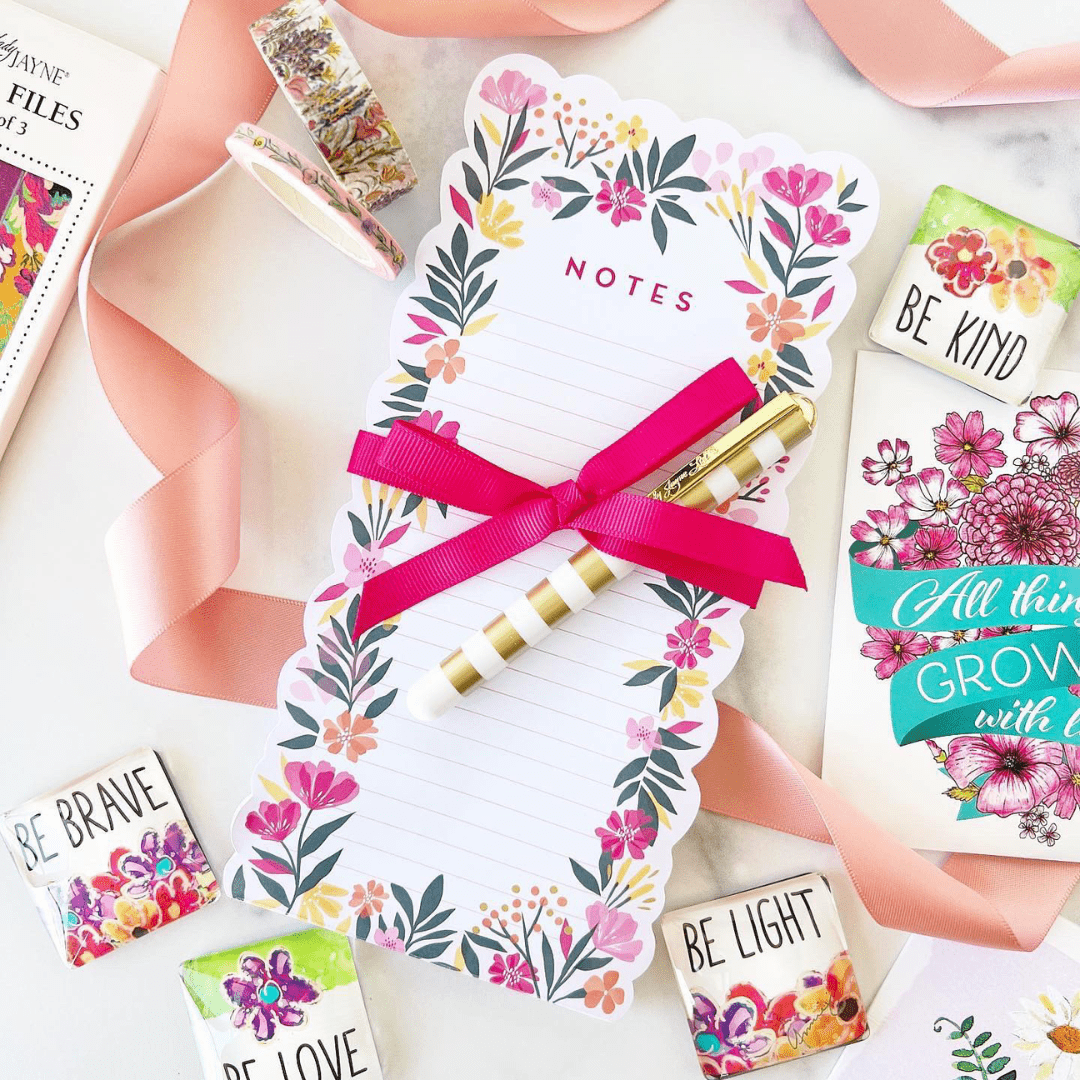 The Die-Cut Floral Notepad and Pen is a stylish and practical way to keep track of your to-do list, grocery items, or daily musings.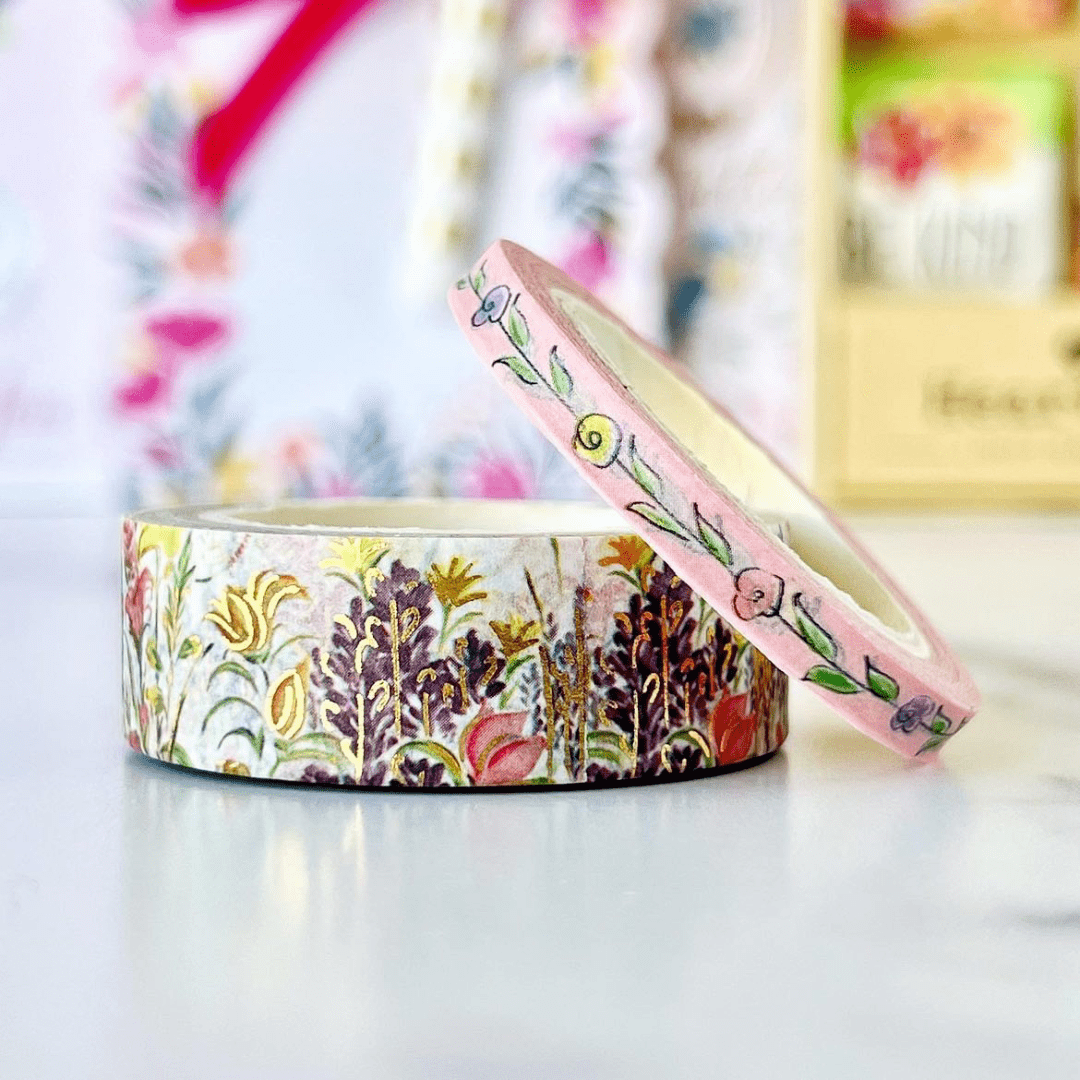 The Painted Wildflowers Washi Tape Set is a stunning and versatile collection of decorative tape that will elevate your crafting and DIY projects to a whole new level of beauty and elegance.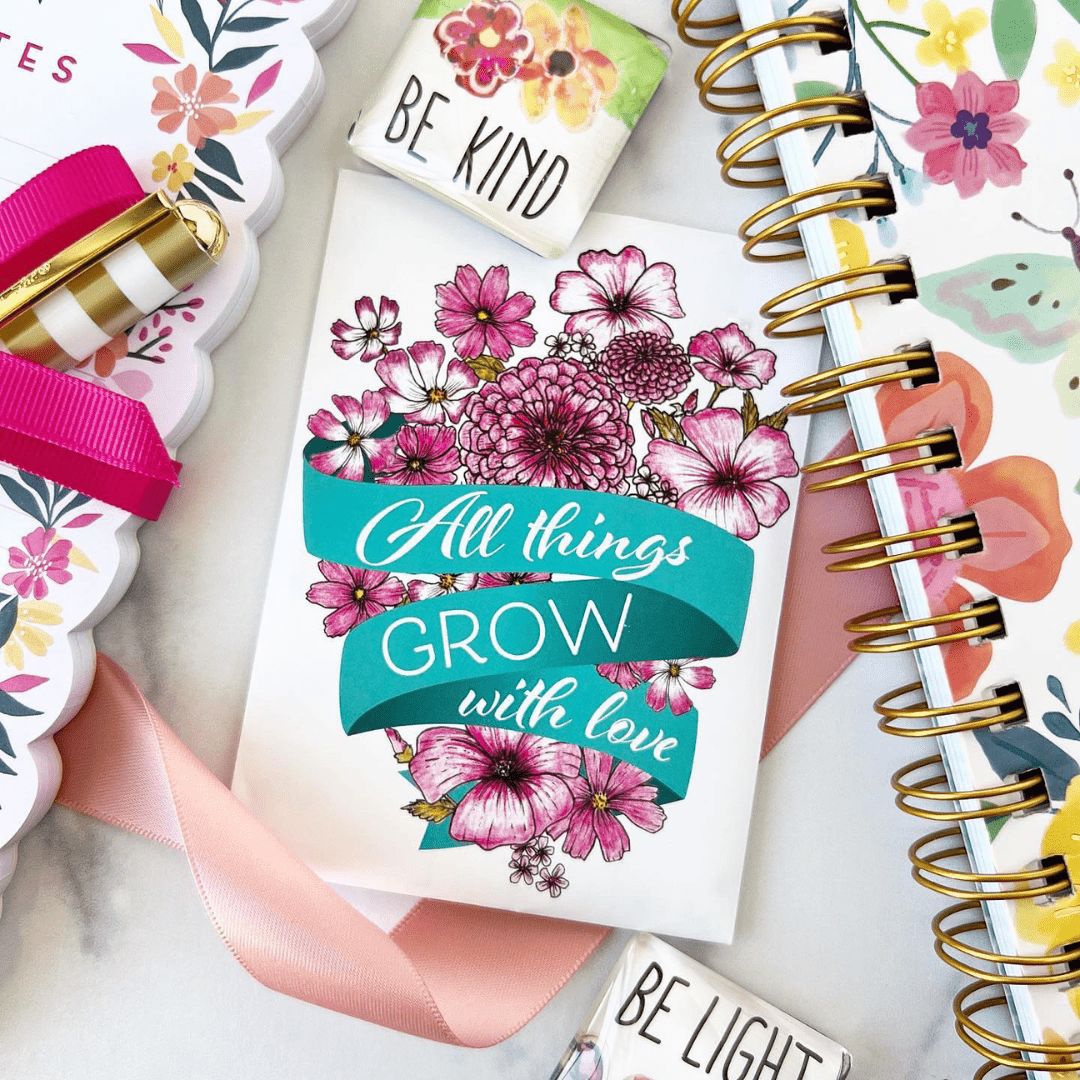 FREE GIFT: This All Things Grow with Love Wildflower Seed Packet is a charming and meaningful way to spread love and beauty to your garden or the gardens of your loved ones.
Have you seen our Journal Junk Sak April 2023: Ever Growing
If you aren't ready to commit to our boxes, the Sak is a much smaller bite-sized subscription with Journal, Pen, mystery item, and a freebie! 🎁⁠
Want to see our box in action? Check out these amazing box reviews on YouTube! 😍
Journaling is known to be therapeutic and provides a safe space to express your thoughts and creativity. The Journal Junk Box is your monthly dose of journaling fun delivered straight to your doorstep. Each box is packed with journals, office supplies, stationery and many more fun pamper products just for you. Our box is packed with 8-10 items: journal, pens, office supplies, and pamper products galore 😍
Don't forget to share this post and pin the image below so we can keep growing our community!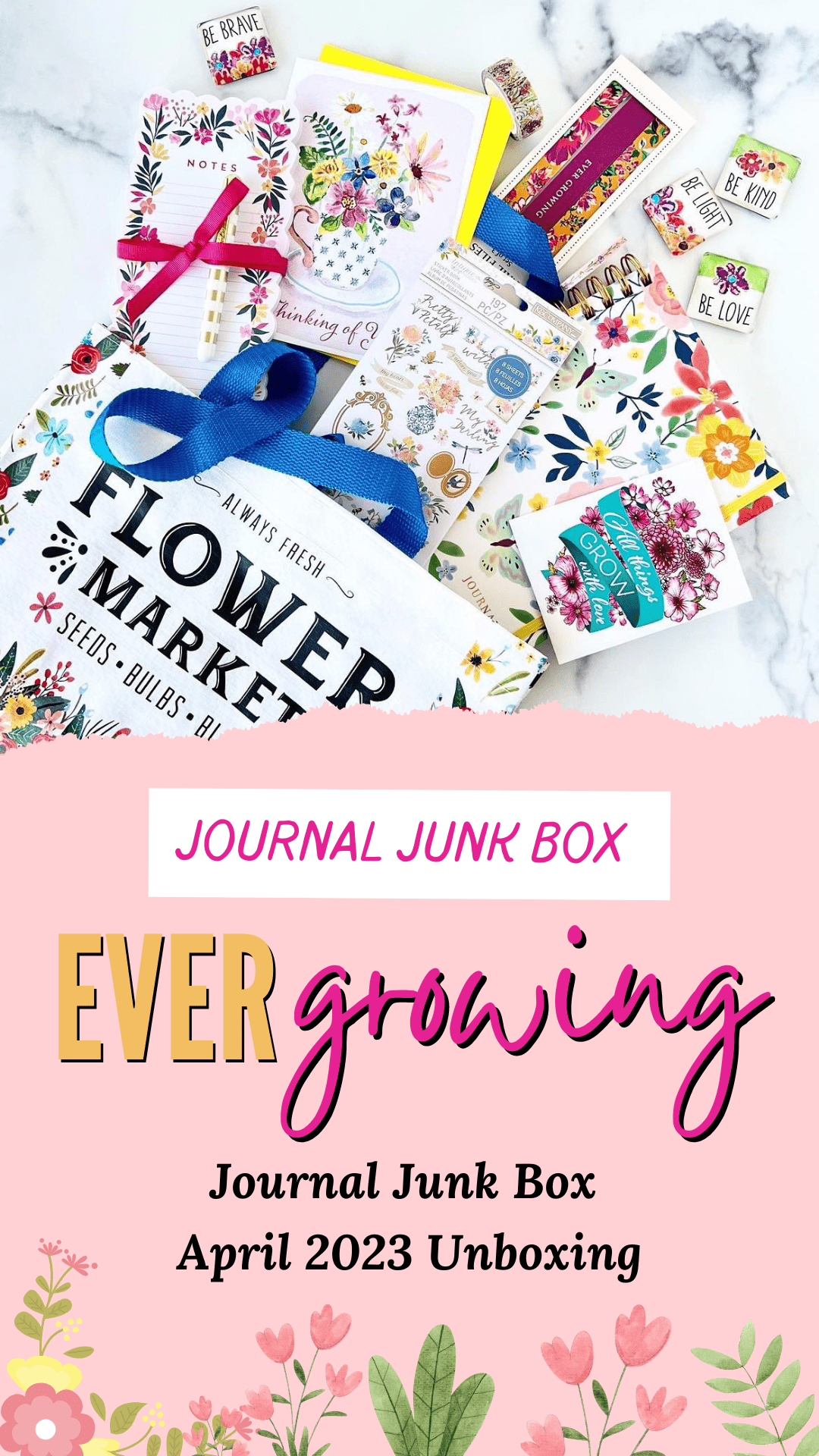 Loving what you see?